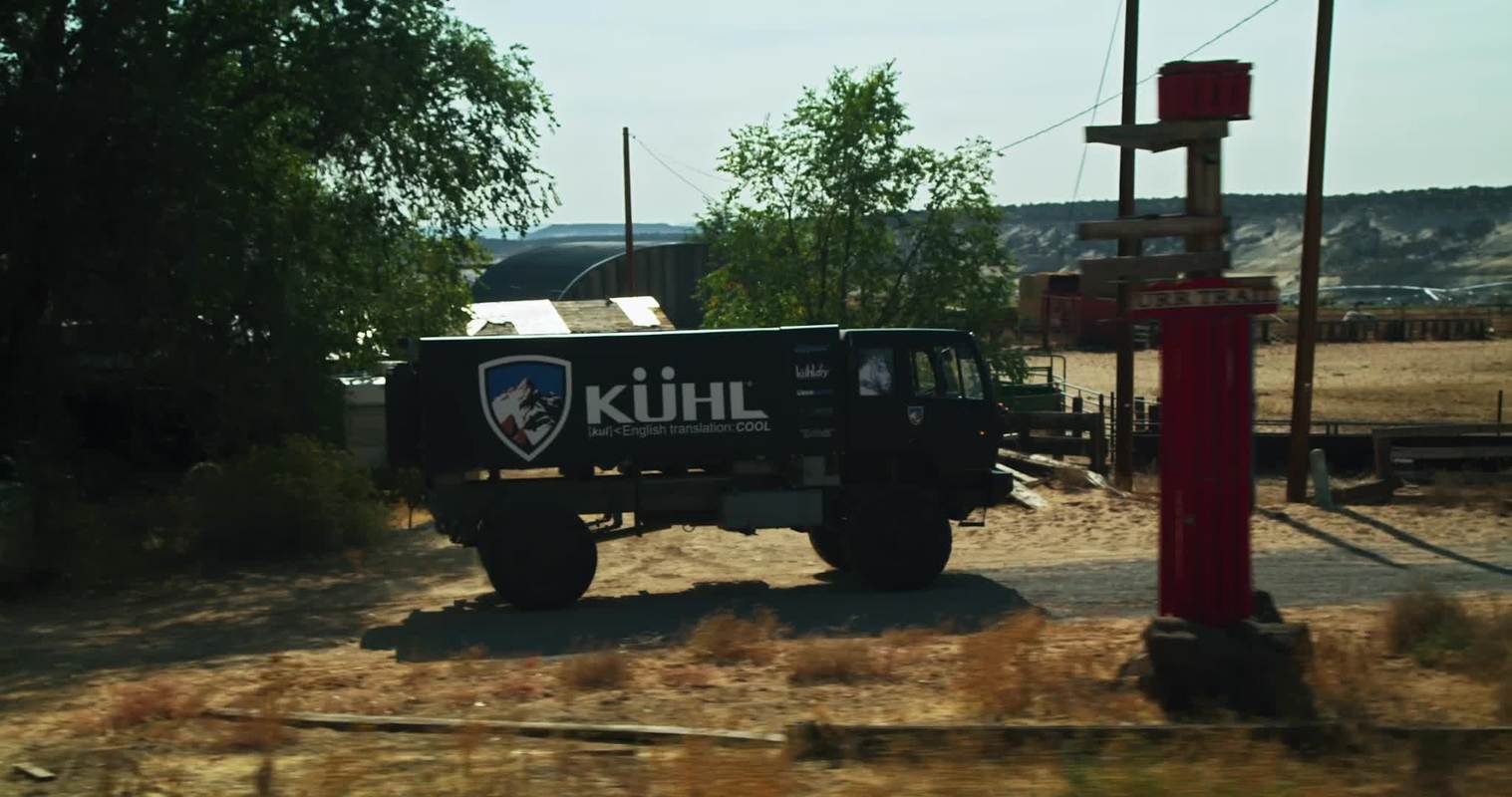 Kühl Clothing
Kühl is the dominant leader in Outdoor, Travel and Lifestyle Clothing. The best in Fabric, Technology, Eco and Sustainable Apparel, that last and not filling up the Oceans or Landfills. Clothing only as Kühl can do. Want to see Kühl, come and see us!
The Weather is Warming Up. Time to get out there?
If the time has come, spruce up your Wardrobe with what is new from Kühl. Clothing is so right for the outdoors, travel and everyday wear. Experience the latest in Fabric and Technology only as Kühl can do it! In stock now.

Renegade Short by Kühl!
What else can you say? Shorts are active as you are and so comfortable to wear and active as you are. If you are looking to upgrade your Shorts look no further than Kühl! In-stock and special orders are welcome.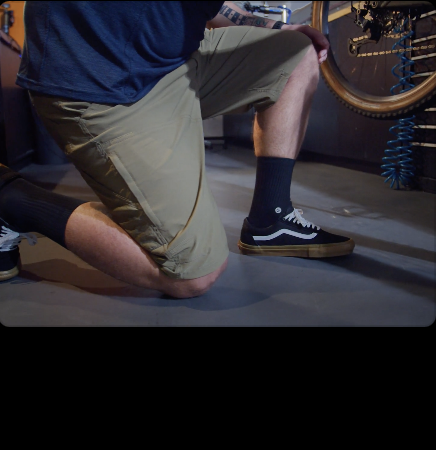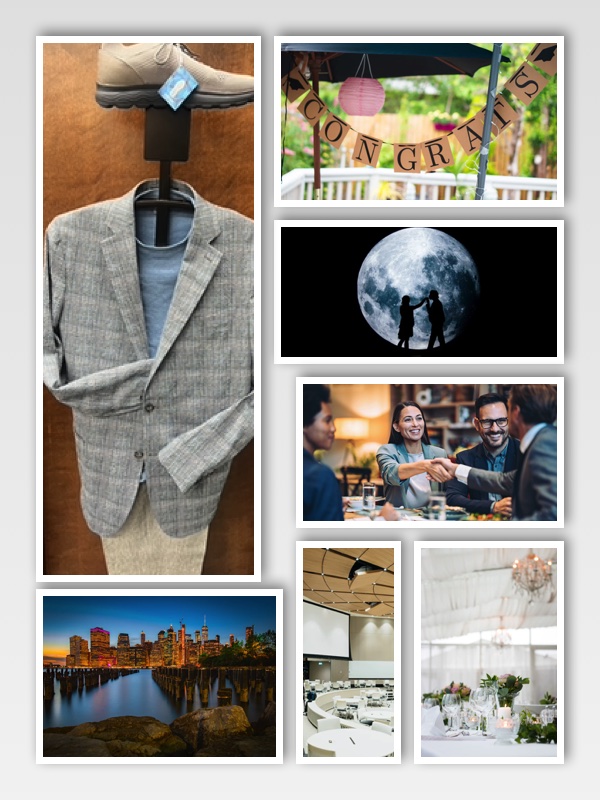 Is it Time?
Is it time to give your Wardrobe a Makeover? Stretch, lightweight, colors, new textures & weaves are some of what is new in Apparel this season. Lifestyle Clothing is relaxed and comfortable and it beats wearing sweats. Not sure what to do? Wardrobe Planning is our expertise!
Experience the Comfort of Tencel
Warm Weather Ahead...Experience the comfort of Tencel only as Kühl can do it! Tencel is so comfortable to wear, Eco and Sustainable. It is one of the best Lifestyle Fabrics available. Kühl Spring 2023 is available now. Ideal for Travel and Day to Day Wear.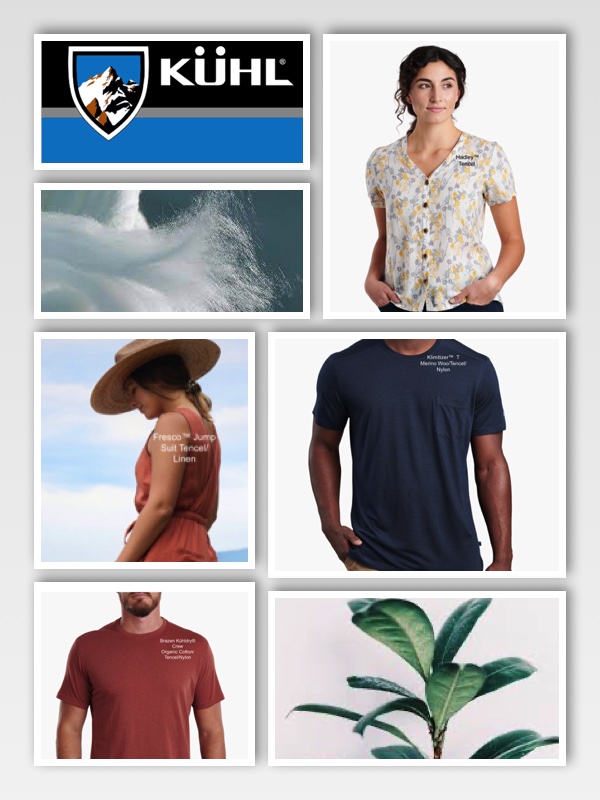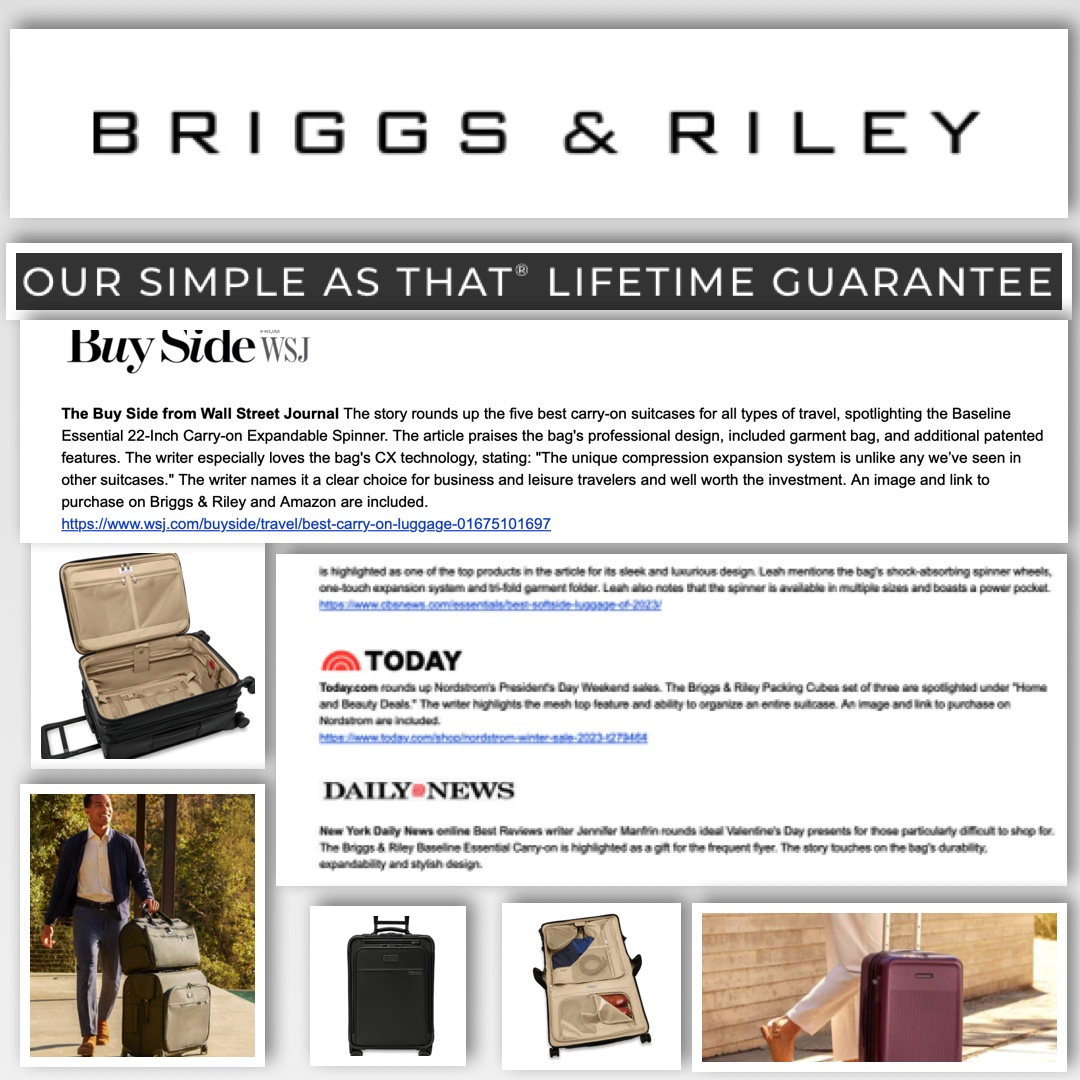 Tired of Replacing Luggage?
Briggs & Riley Luggage and Bags are built to last and Guaranteed for Life...see Buy Side WSJ, CBS News, Today and Daily News have to say about Briggs & Riley Luggage. Our Clients love Briggs & Riley Luggage, you will to. Good variety in stock.
Move to West Omaha, Feb. 9, 1971
Third Generation, the same family-owned Clothing Store, made its West Omaha Move, opened on Feb. 9, 1971, in the Bel Air Plaza, 120th and West Center, and moved to our current location, 717 North 114th Street and opened on Feb. 16, 1986. Thank you, Omaha, for all the years! Over 100 years in Business and still going strong.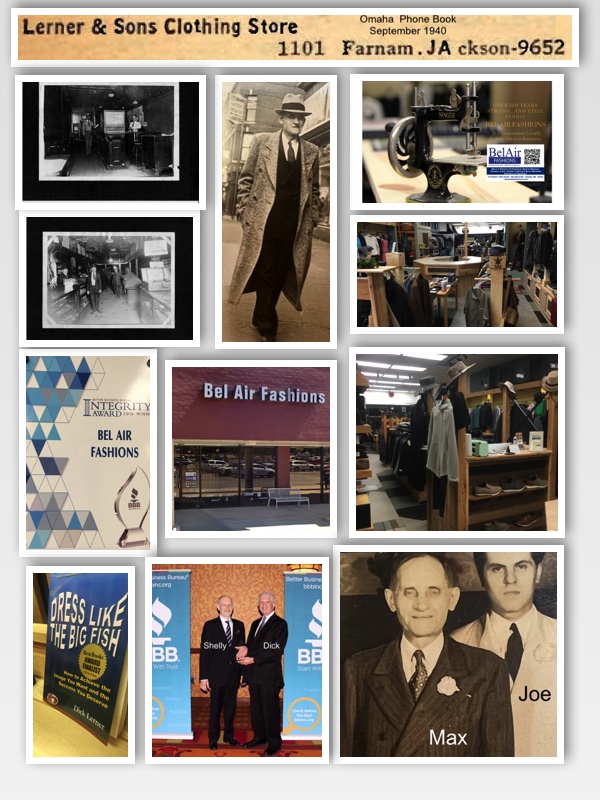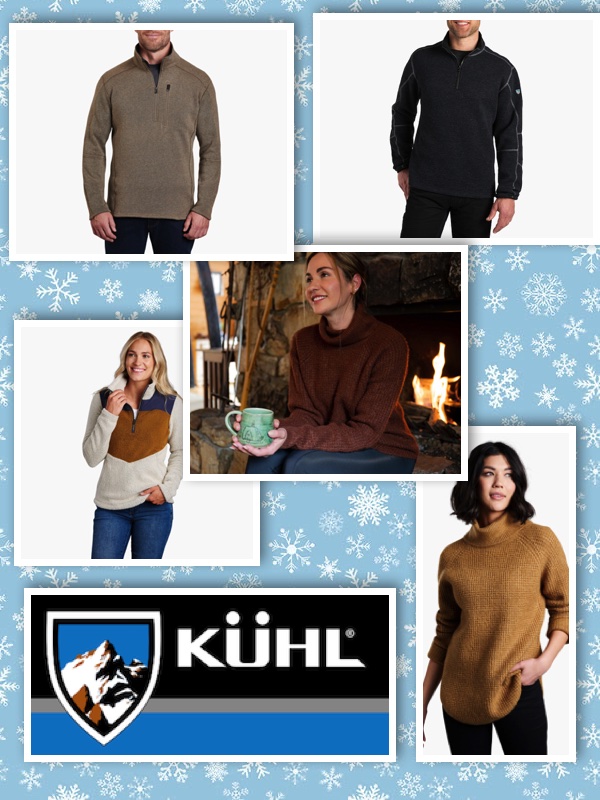 Office Cold?
Feel cold at work? This time of year is the coldest part of Winter. Stay warm with Kühl! There are many options, a Sweater, 1/4 zip or fleece; Kühl has you covered. See the latest from Kühl, and be comfy warm at work.
Are You Ready for the Coldest Part of Winter?
Winter has a long way to go. Are you ready for the coldest part of winter? We received shipments of Shakaloha and Kühl. If you want to stay warm and look great, do it with these terrific outerwear lines. Sold out earlier, now back in stock. These Coats sell fast!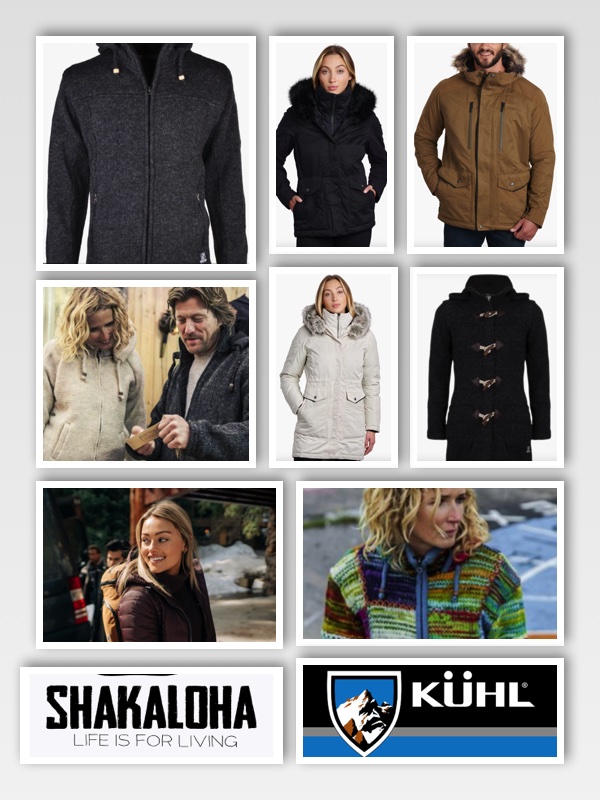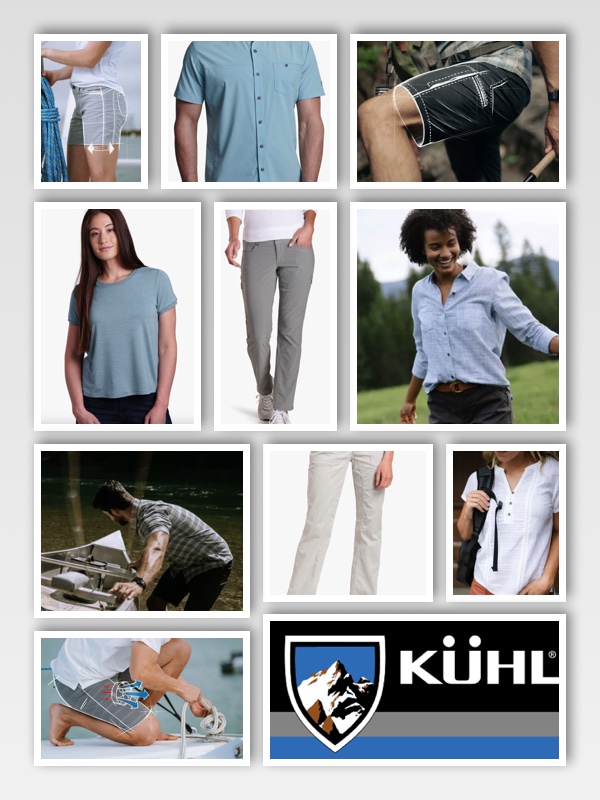 Is Your Wardrobe Kühl Ready?
s Your Wardrobe Kühl Ready?

If Travel is to the warmth, take tops and bottoms that are breathable, lightweight, high performance, easy care and UPF+ Sun Protection. Imagine your Suit Case not weighing you down with these high-tech garments, and be amazed at their performance.
Ready for a Winter Break?
If your wardrobe needs a boost wherever travel takes you, we have new resort/spring shipments in stock. Let us help you with the latest UPF+ Protection, Easy Care and Pack n Go Apparel. Great new tops and bottoms you will love to wear in the warmth.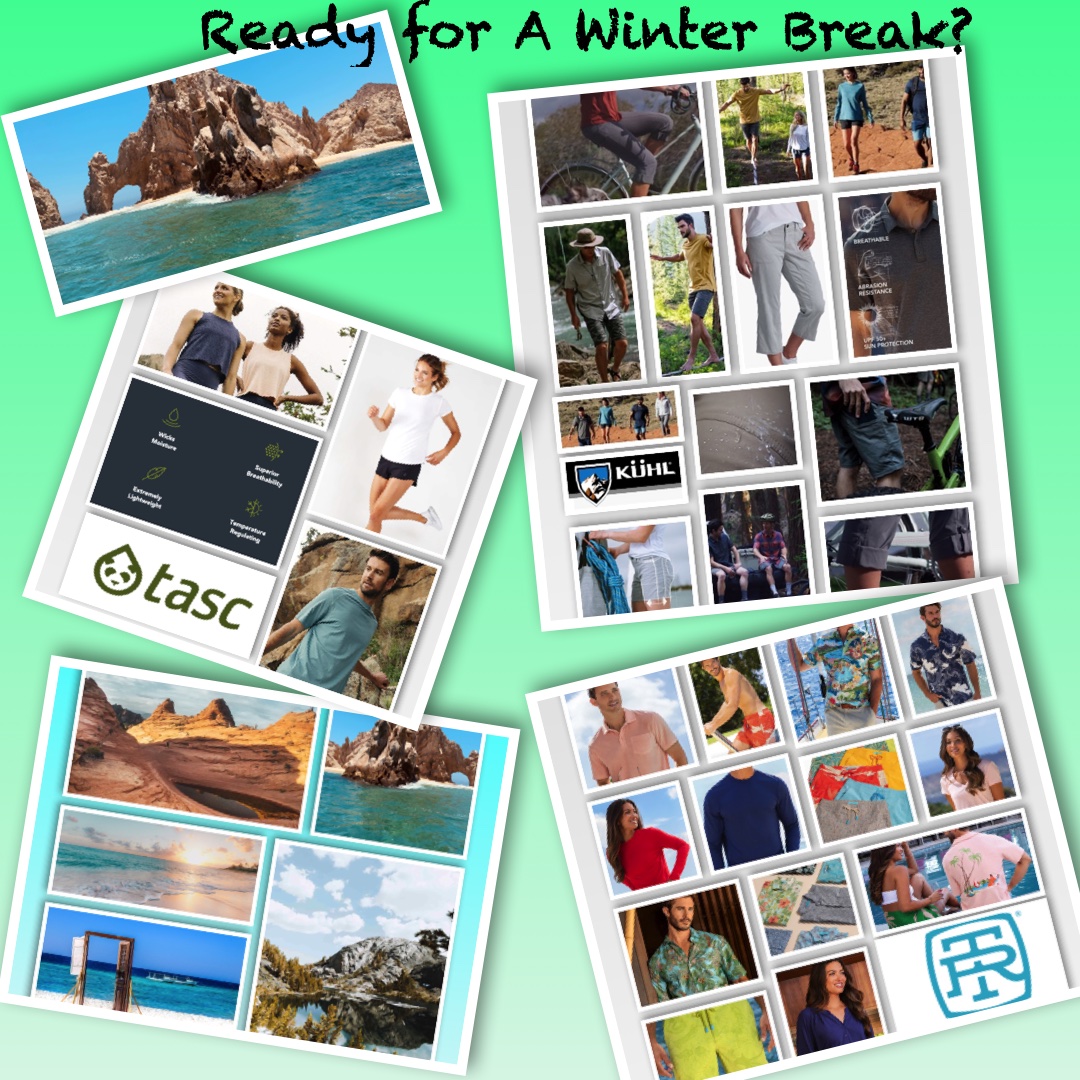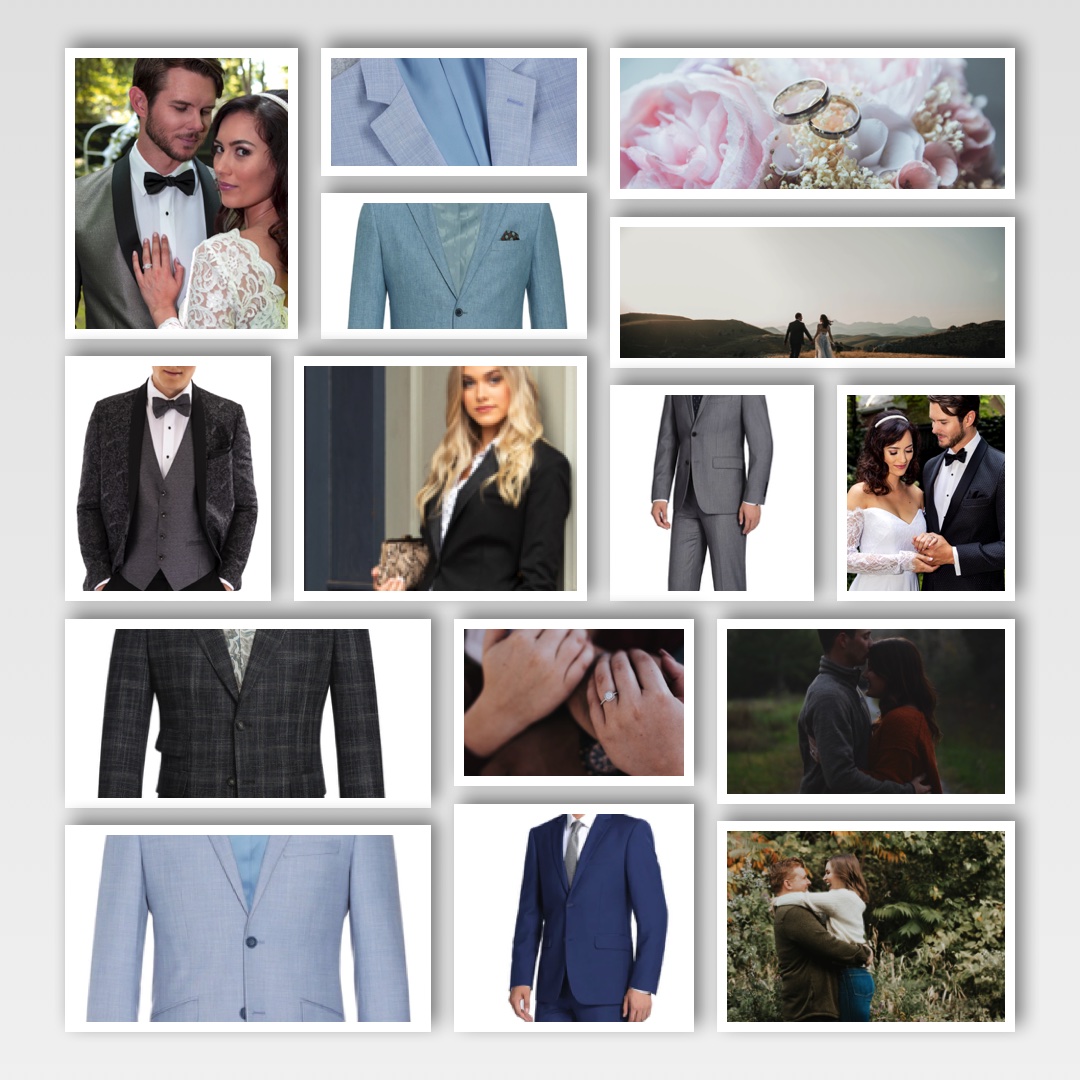 Upcoming 2023 Wedding?
Now is the time to start planning! The earlier, the better. Covid is very active and affecting manufacturing and deliveries. We have navigated through these last 3 years and successfully and delivered Wedding Suits In Tact and on Time. Let us help you!
Is there a Difference in Custom Apparel?
Yes! Made to Measure Clothing is made from scratch according to your body measurements. Most Custom Clothing today is based on a few of your body measurements. There is a difference...made to measure our specialty!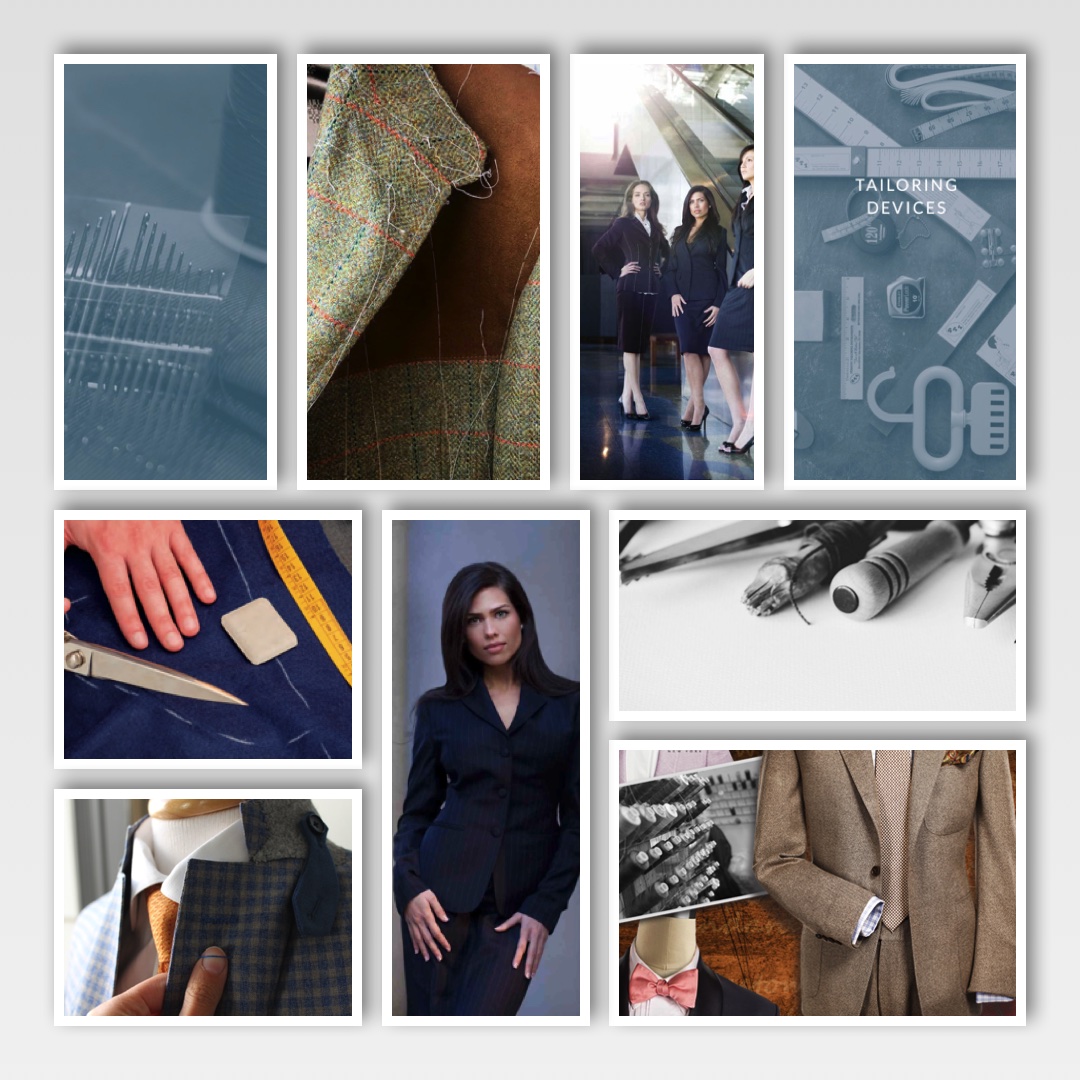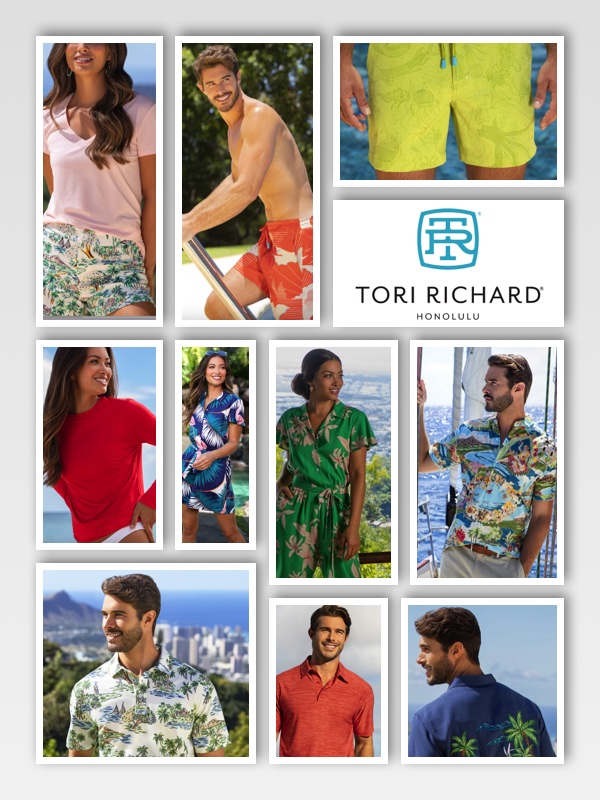 Are the Trade Winds Calling?
Tori Richard Clothing is made for Trade Wind Breezes and Poolside. Experience the feel of the finest Cotton Lawn Prints and the new Trade Wind Technology, Sun Protection and Moisture Wicking. New Men's arrivals In stock; Women's by Special Order.
Don't Get Caught in Winter's Fury!
Don't be left out in the Cold! Good selection of cold weather outerwear, fleece, sweaters, hats, gloves and scarves - in stock and more on the way. Don't freeze; protect yourself from the Artic Blasts this Winter! Winter is just getting started, be ready for it.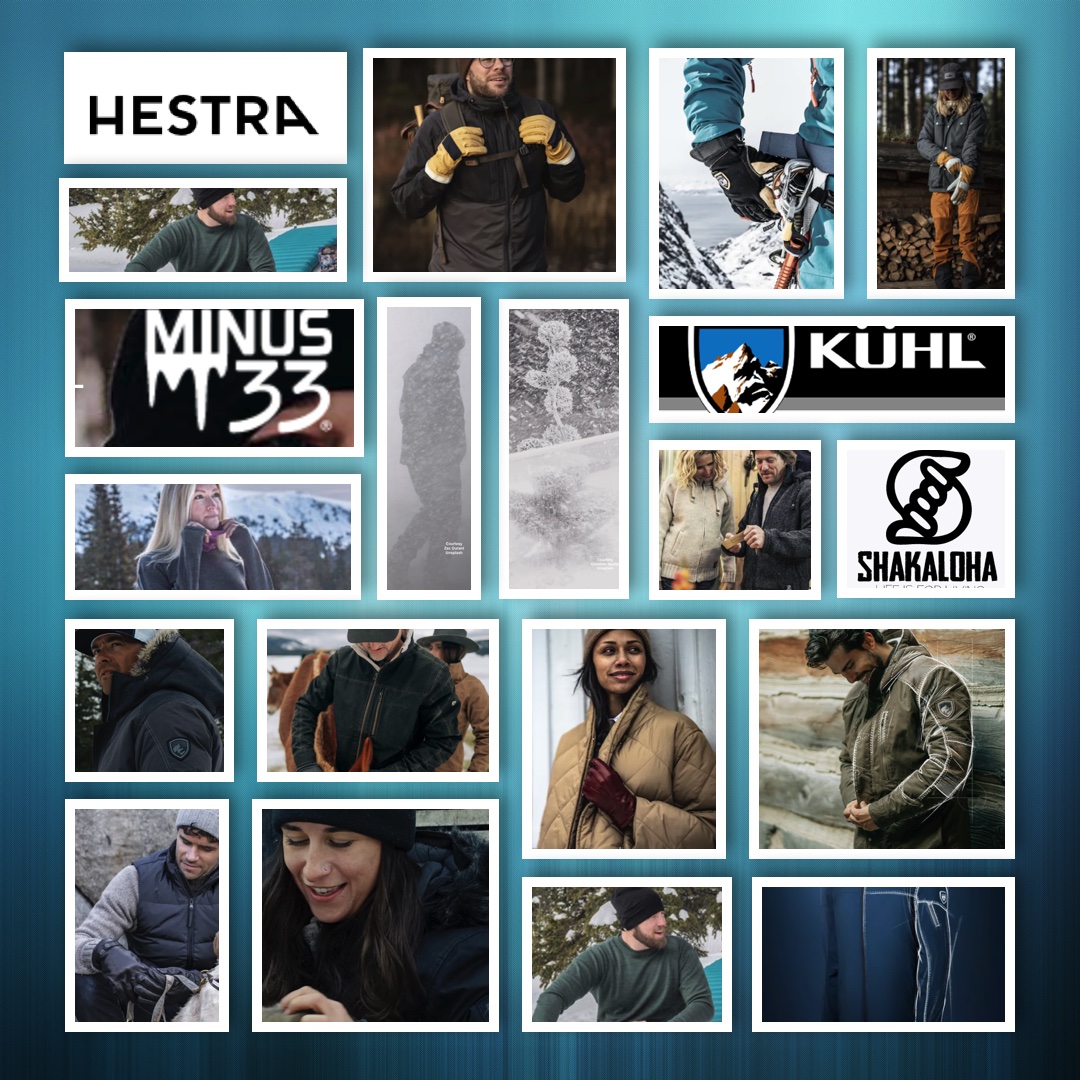 Give the Best of Kühl!
You will be giving the best! Kühl Apparel is unique, a great fit, and durable. Not sure what to give? Consider a Kühl Fleece, quarter zip or outerwear. When you give a Kühl design, you are giving the best! Affordable and will last!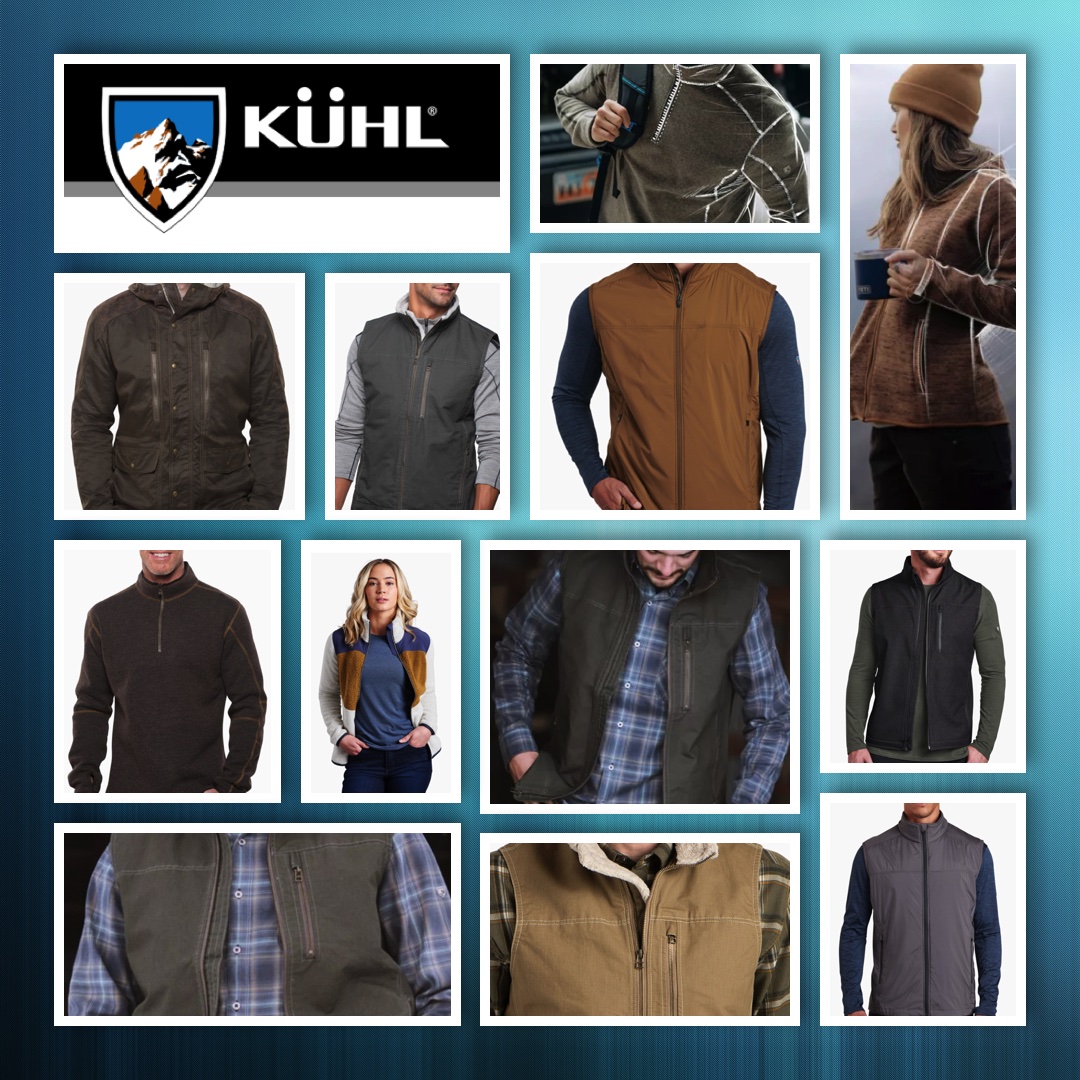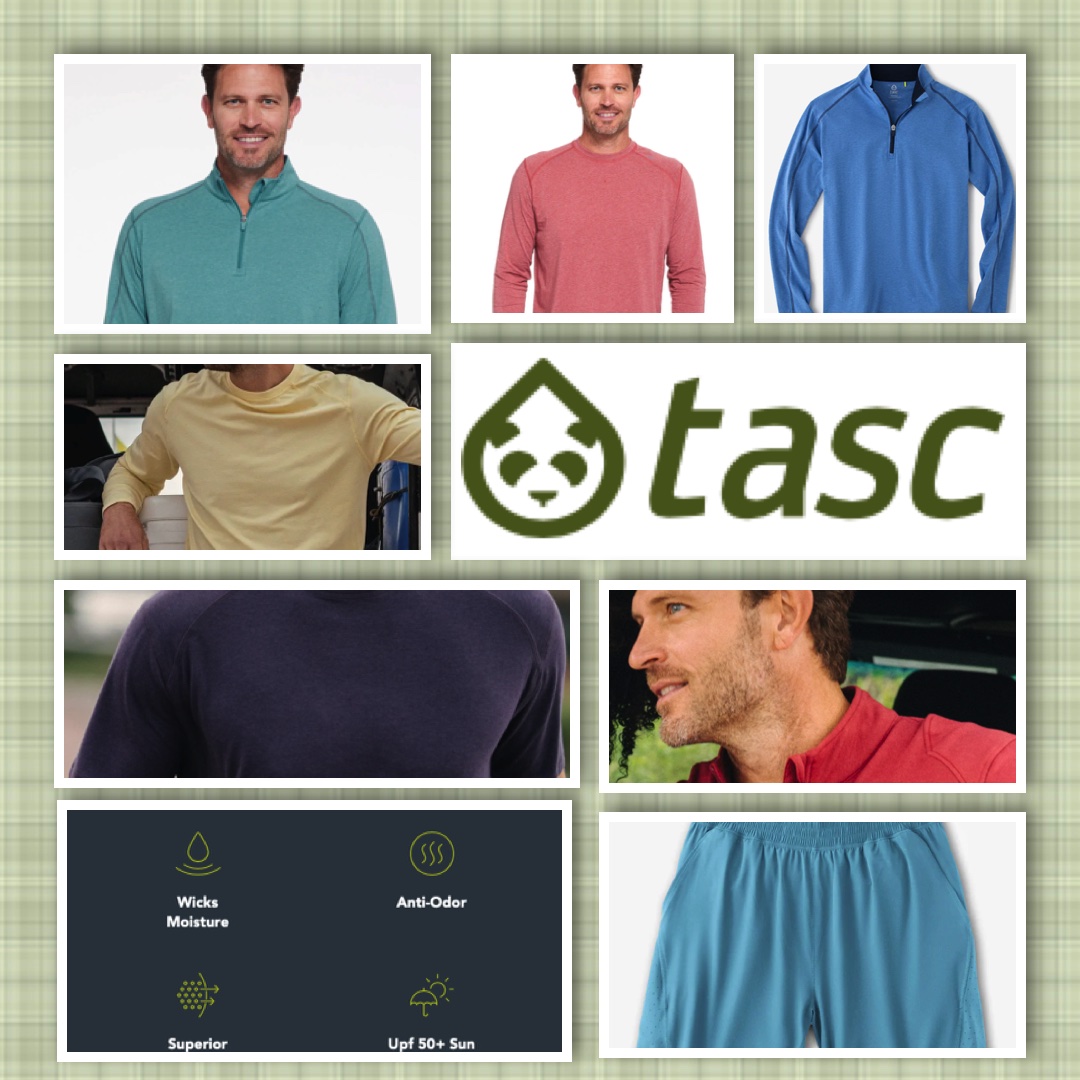 Give the Gift of Bamboo!
The Carrolton Collection by Tasc is one of the best and the one that started it all. Ideal for Fitness and Lifestyle wear, Bamboo and Organic Cotton at its best! Moisture Wicking, Anti-Odor, Breathable and Stretch. Give the Gift of Comfort!
Shakaloha...Give the Gift of Warmth...New Zealand Sheep Wool!
If you have been seeking the perfect gift, give a Shakaloha New Zealand Sheep Wool. Perfect for anyone's Lifestyle. Jackets are warm and made for the Outdoors. Available in Men's & Women's Styles.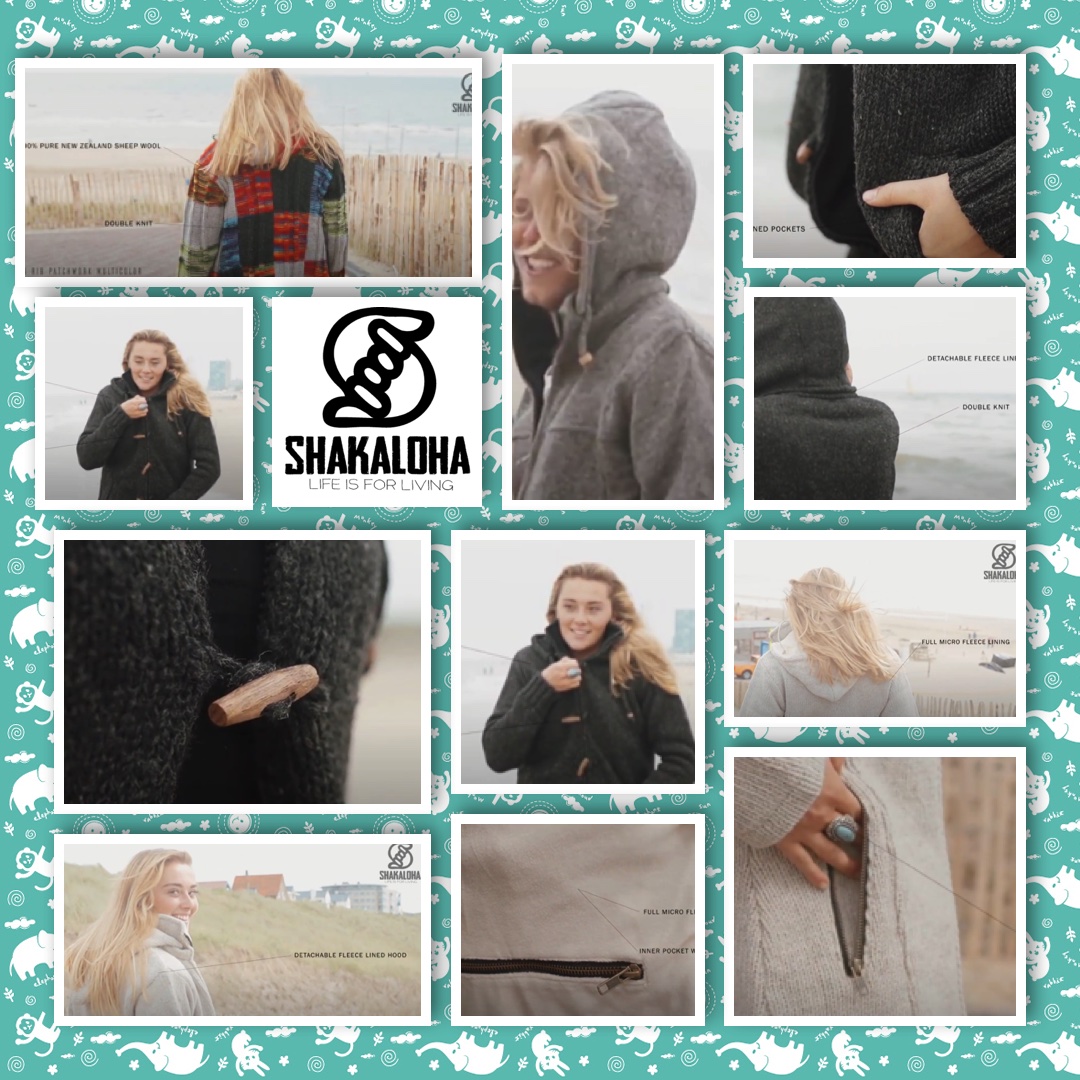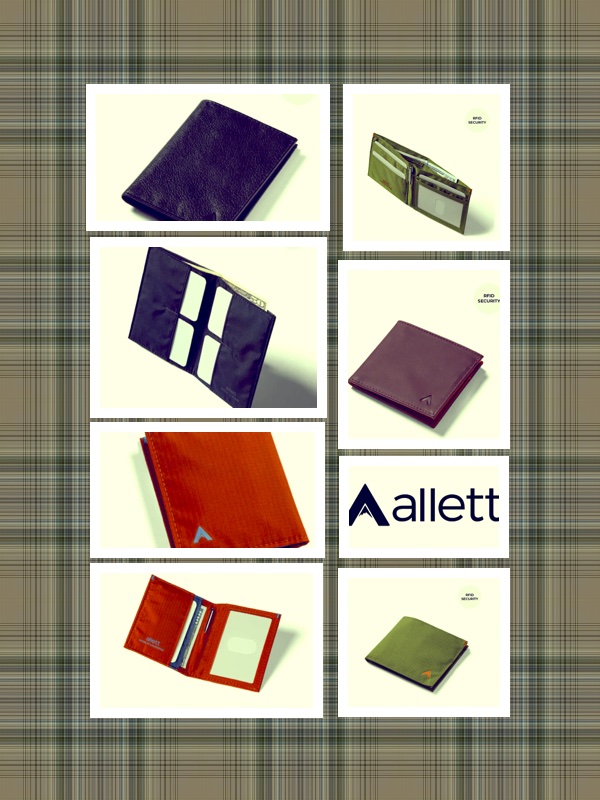 Allett Wallets...RFID Protection
Allett is not your ordinary Wallet; they are thin, RFID protection that prevents credit cards from being scanned. Allett Thin Wallets hold a lot; whether credit cards, bills or receipts, they will stay thin. Makes a great gift.
Give the Gift of Fit Socks
Want to give a great gift? Its Fits Socks! Give comfort for Hiking, Running and Everyday Wear, and gift cushioned footbed socks made of superfine washable merino wool. Outstanding socks that wear and last! Give quality that is so affordable. Great selection available!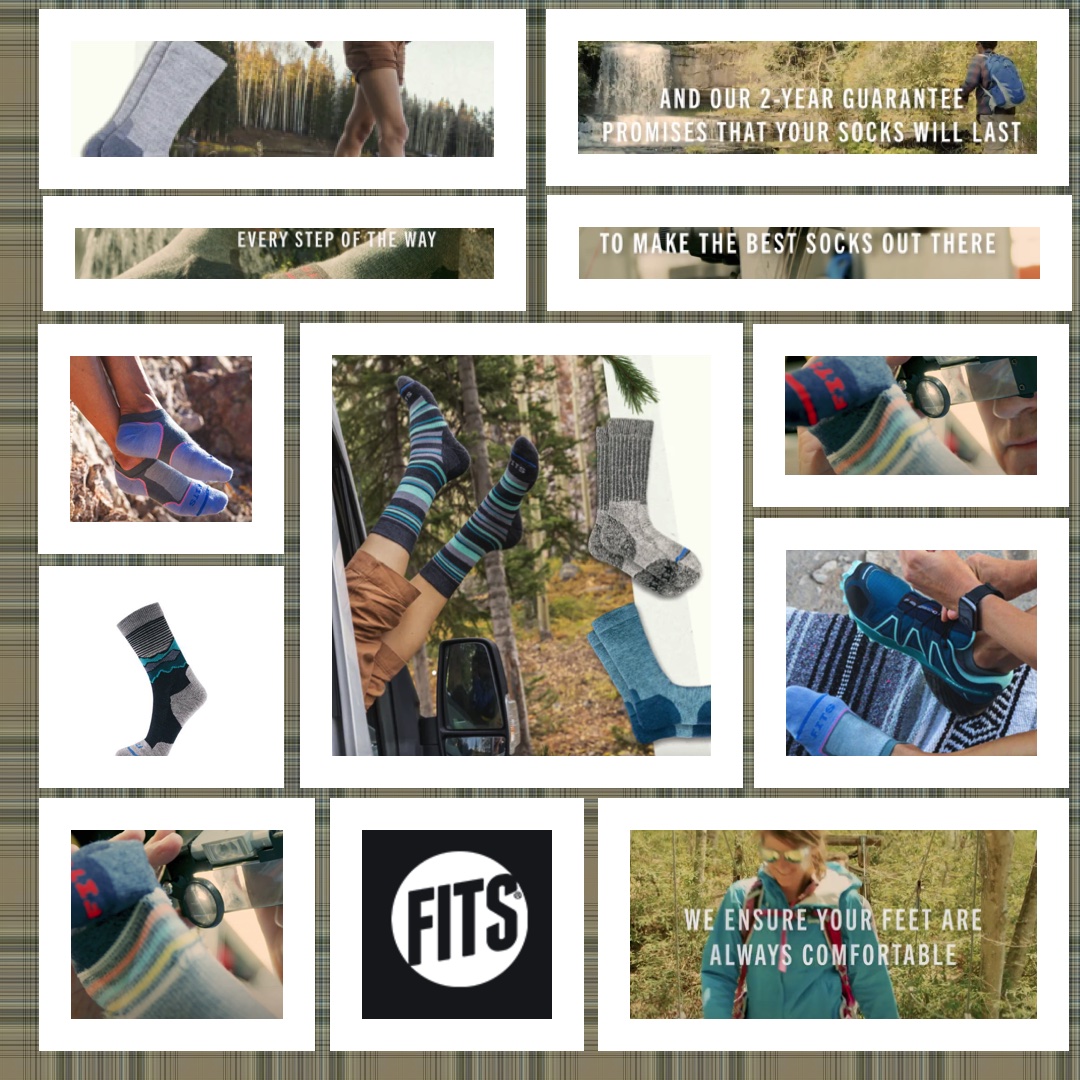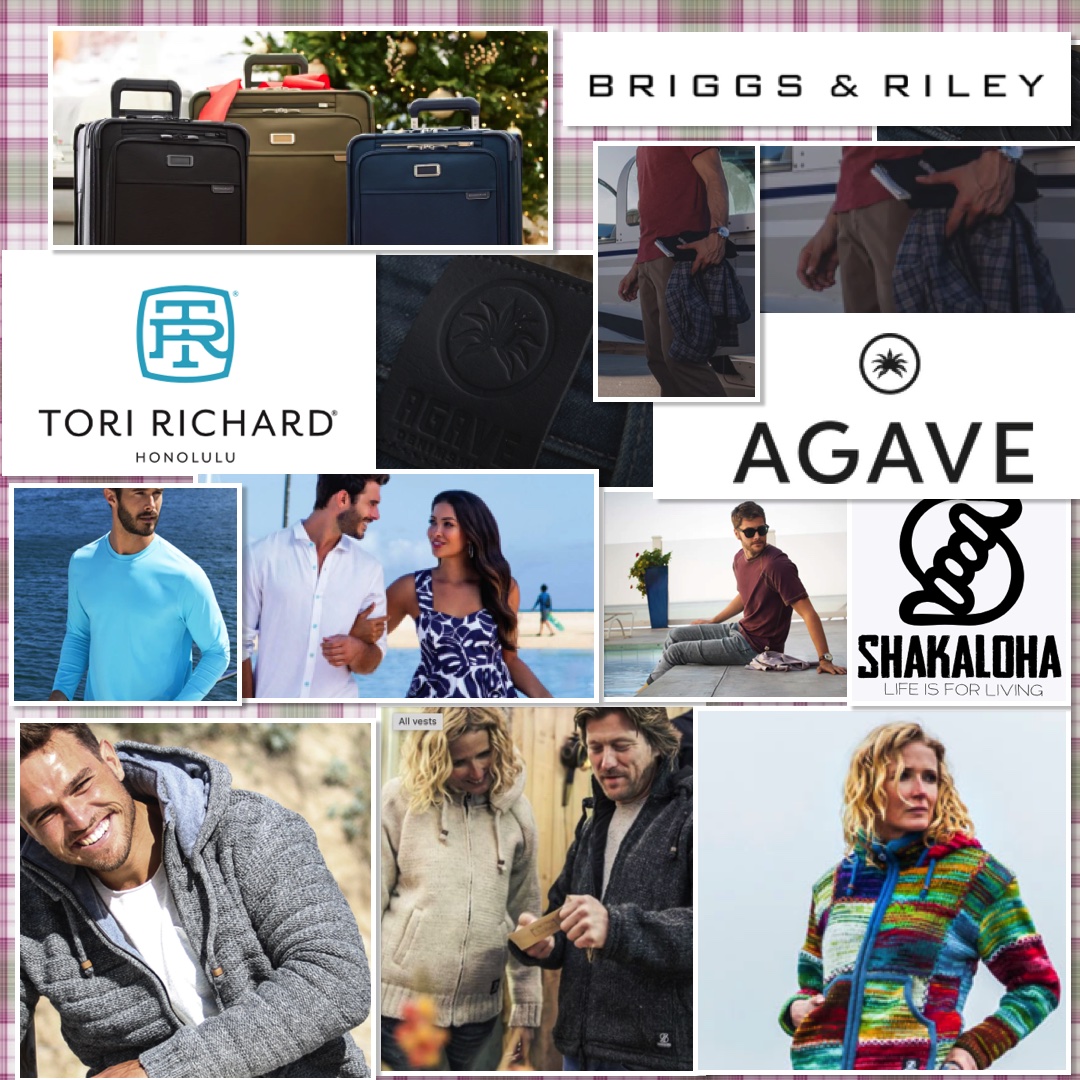 Gift Suggestions For Warm, Cold Travel and What to Take It in!
Give gifts that are Eco & Sustainable and are made of the latest Fabrics & Technology. Apparel that is pack n' go and looks great upon arrival. Arrive with the best luggage available. In stock now for the Holidays.
Give the Gift of Travel...Briggs & Riley Baseline Collection!
Give the best gift for travel...Briggs & Riley bags come with a Lifetime Guarantee! The Baseline Collection is among the best in the market. Questions? Please let us know. Baseline Bags in stock.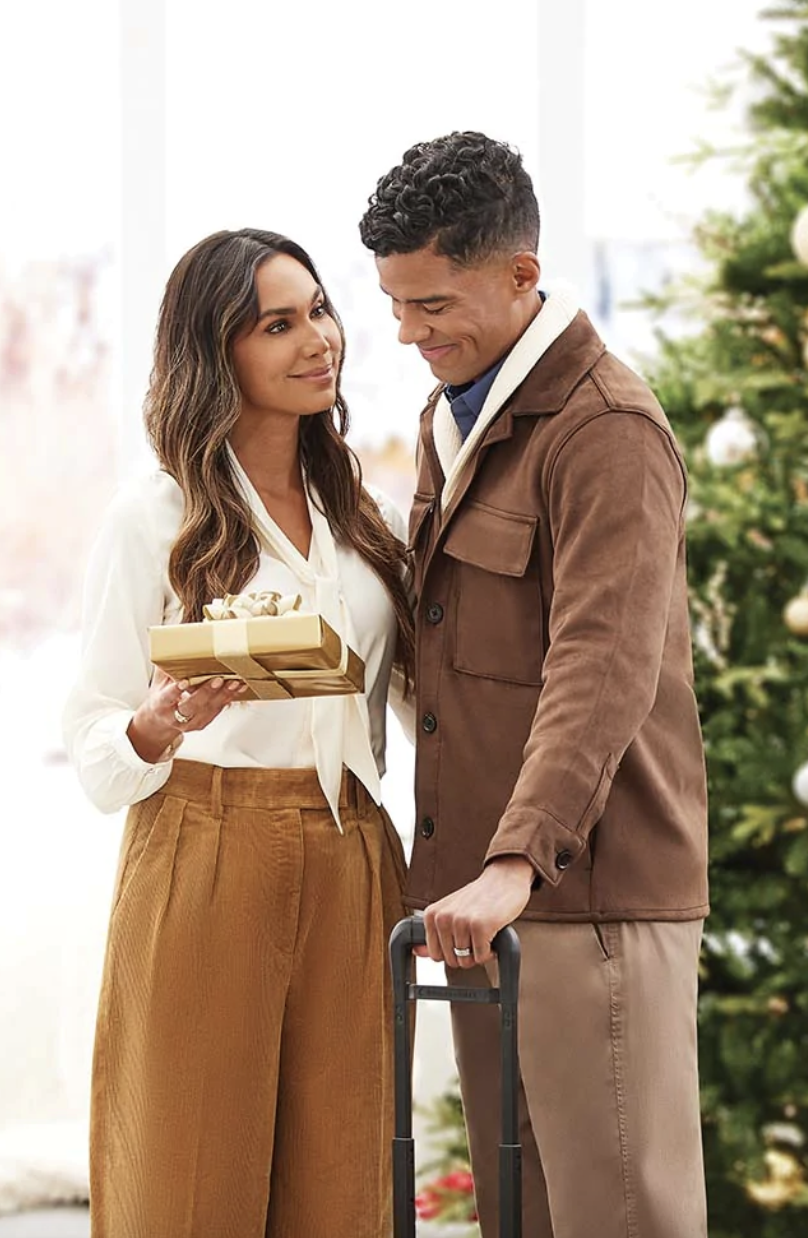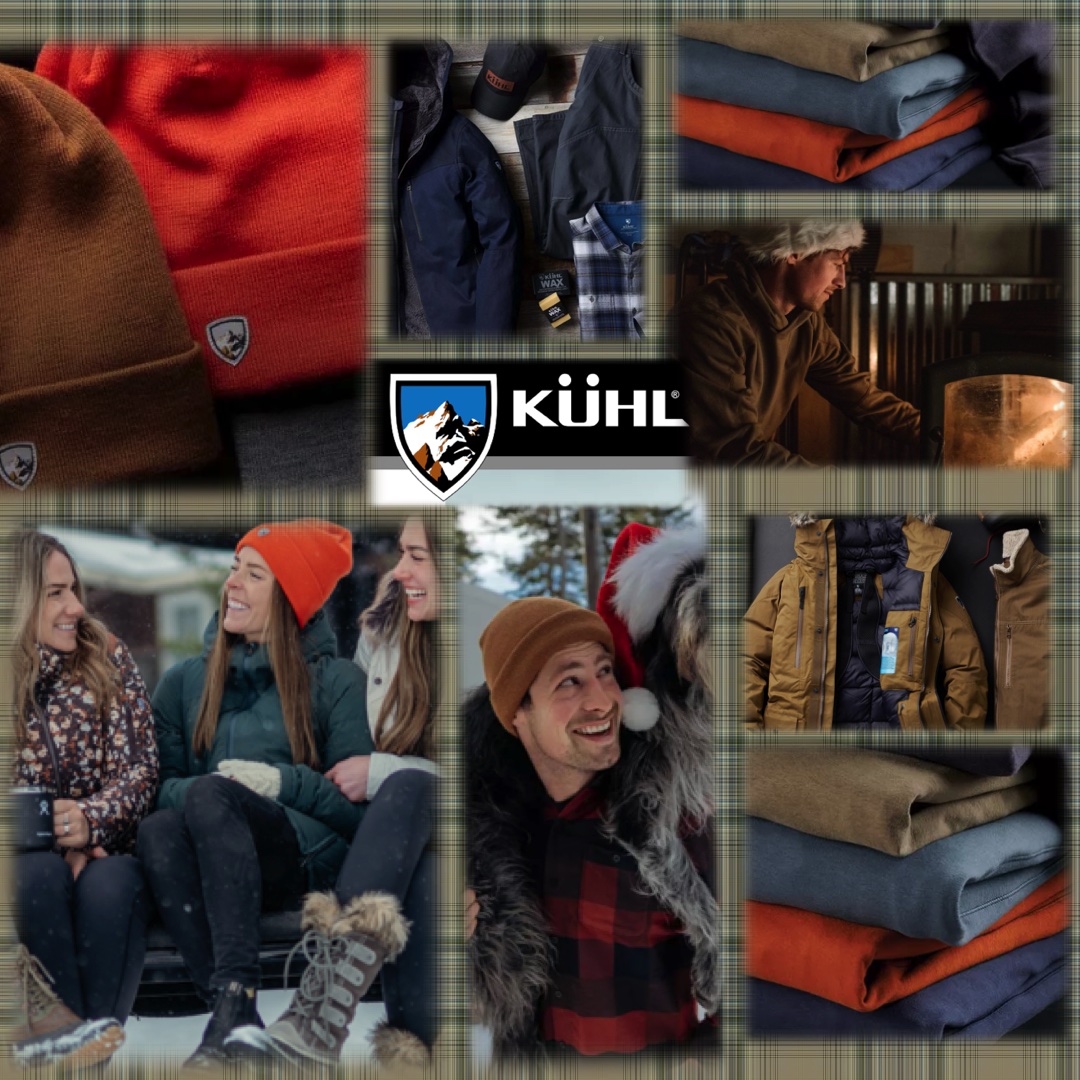 Want to Give A Great Gift this Holiday? Give the Gift of Kühl!
So unique! Kühl stands alone in styling, fabric creation, attention to detail, fit and Eco and Sustainable. Kühl clothing is preferred for the outdoors, day-to-day and lifestyle. In stock now for the Holidays.
Introducing Shakaloha Outerwear from The Netherlands
Introducing Shakaloha of The Netherlands, "Wool Jackets Life is for Living", made of the finest New Zealand Sheep Wool, for a natural look and finish and handcrafted in Nepal. So ideal for the cold winter days ahead. Stay cozy warm against Winters Fury! https://lnkd.in/g-ZkBcX9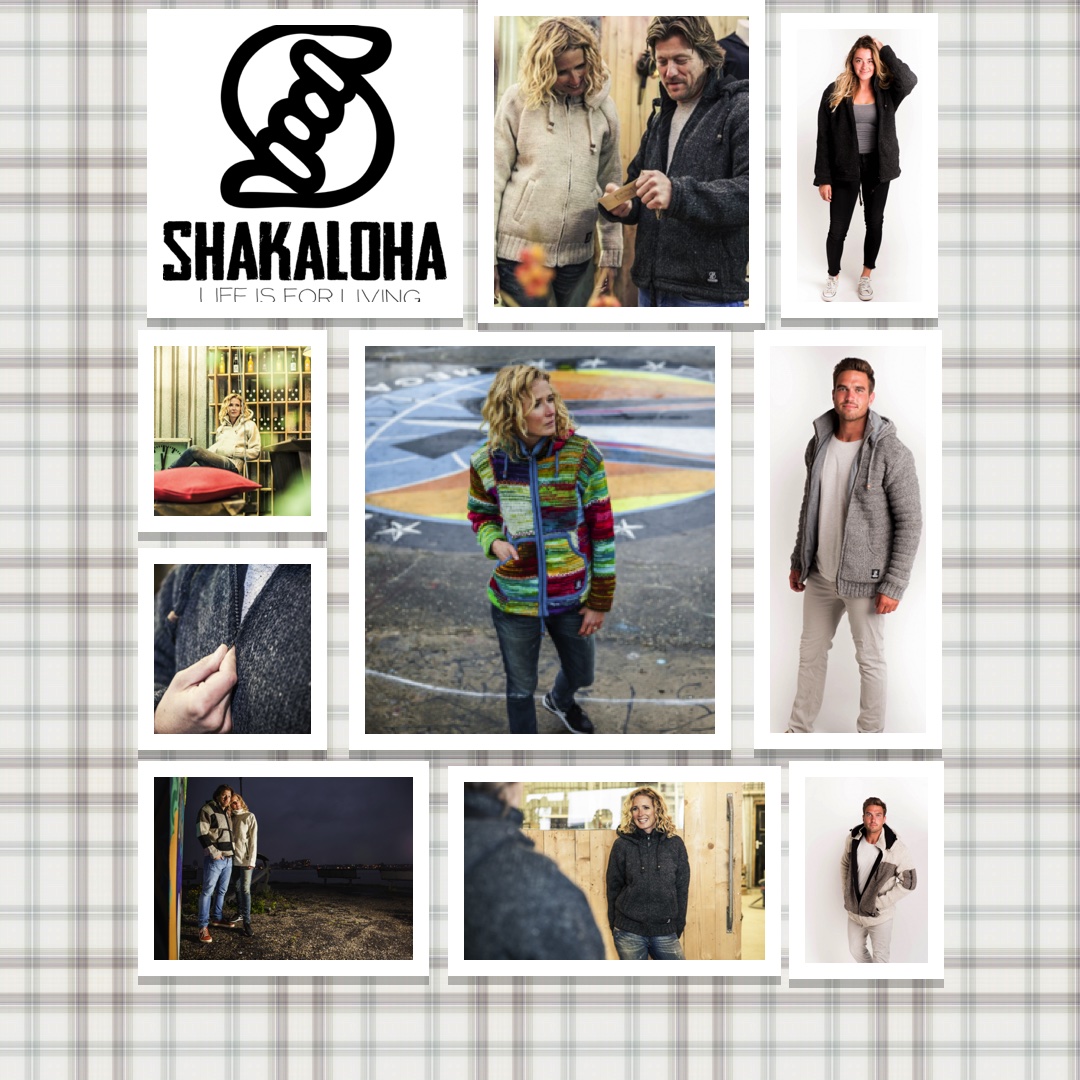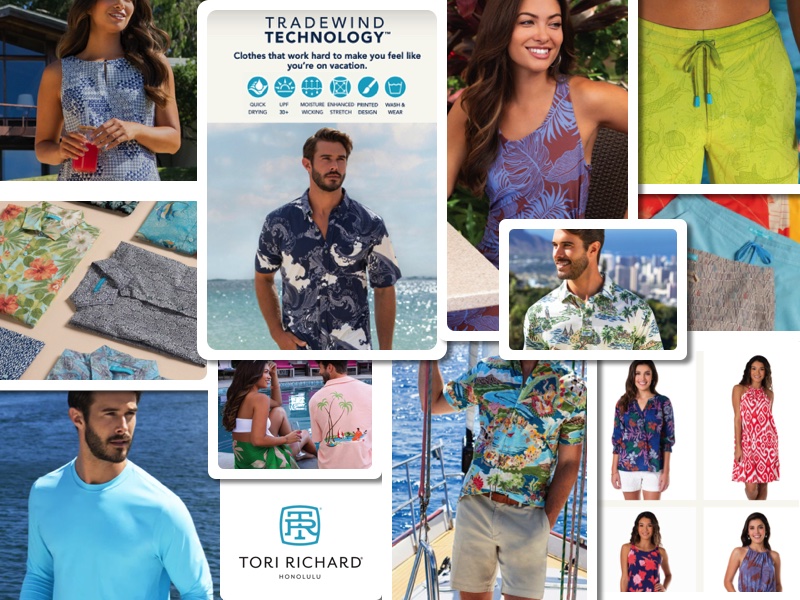 Tori Richard 2022 Resort Line Now Available!
When the Tropics call, take Tori Richard's Cotton Lawn Prints, Tradewind Technology™ Tops and Bottoms with you. Experience the best in comfort, stretch, moisture - wicking apparel; Women's by Special Order.
Have You Got Your Kühl On?
Have you got your Kühl on for Fall 2022? See all the new Kühl...Innovation...Fresh New Styles! Stay warm and comfortable in clothing as active as you are! The latest in Fabric Technology...Warmth...Moisture Wicking...Easy Care and so much more! Now available at Bel Air Fashions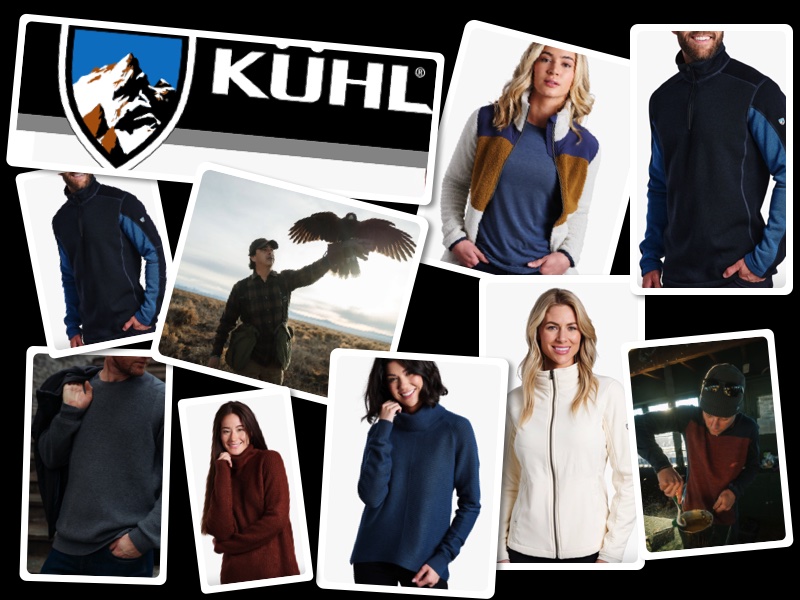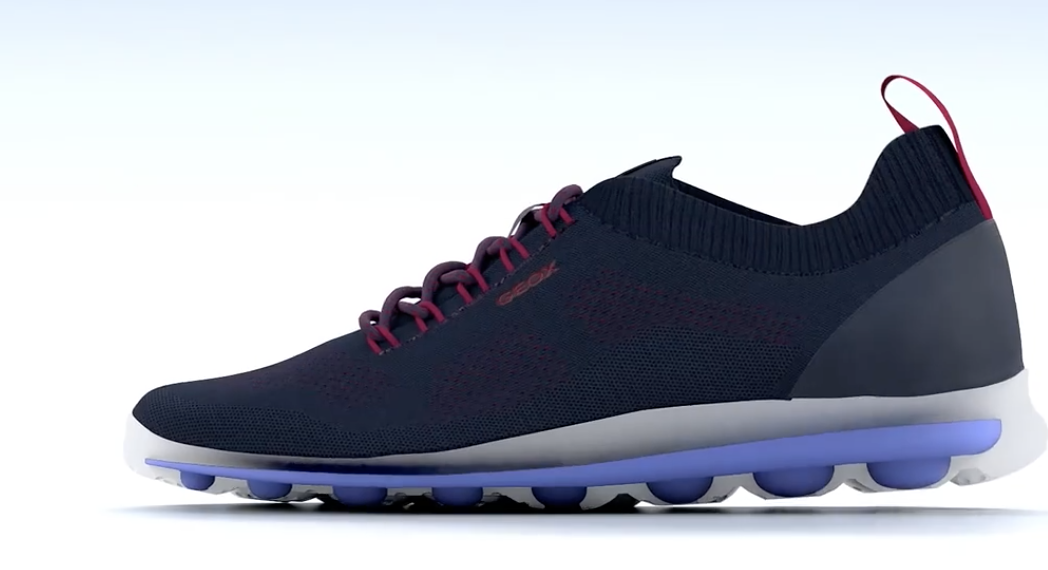 Want Shoes You Don't Want To Take Off?
Do you want shoes that make you feel like you are walking on a Cloud? Get to know Geox for Men and Women. Among the most comfortable and innovative shoes available. Outstanding Fit, Performance, Eco, Sustainable, Quality and Very Affordable. Available at Bel Air Fashions.
Cooling Off...Are You Ready?
Cooling Off...are you ready? Ready for something new and different? Try a Peregrine UK Waxed Cotton Jacket, Waffle English Wool Cardigan and more! Family Owned since 1796. Discover outstanding English quality and affordable, available now at Bel Air Fashions.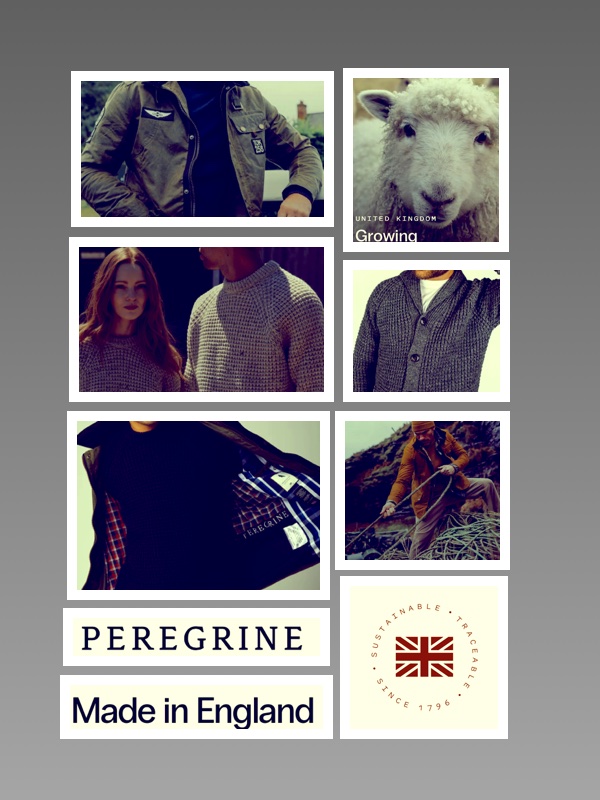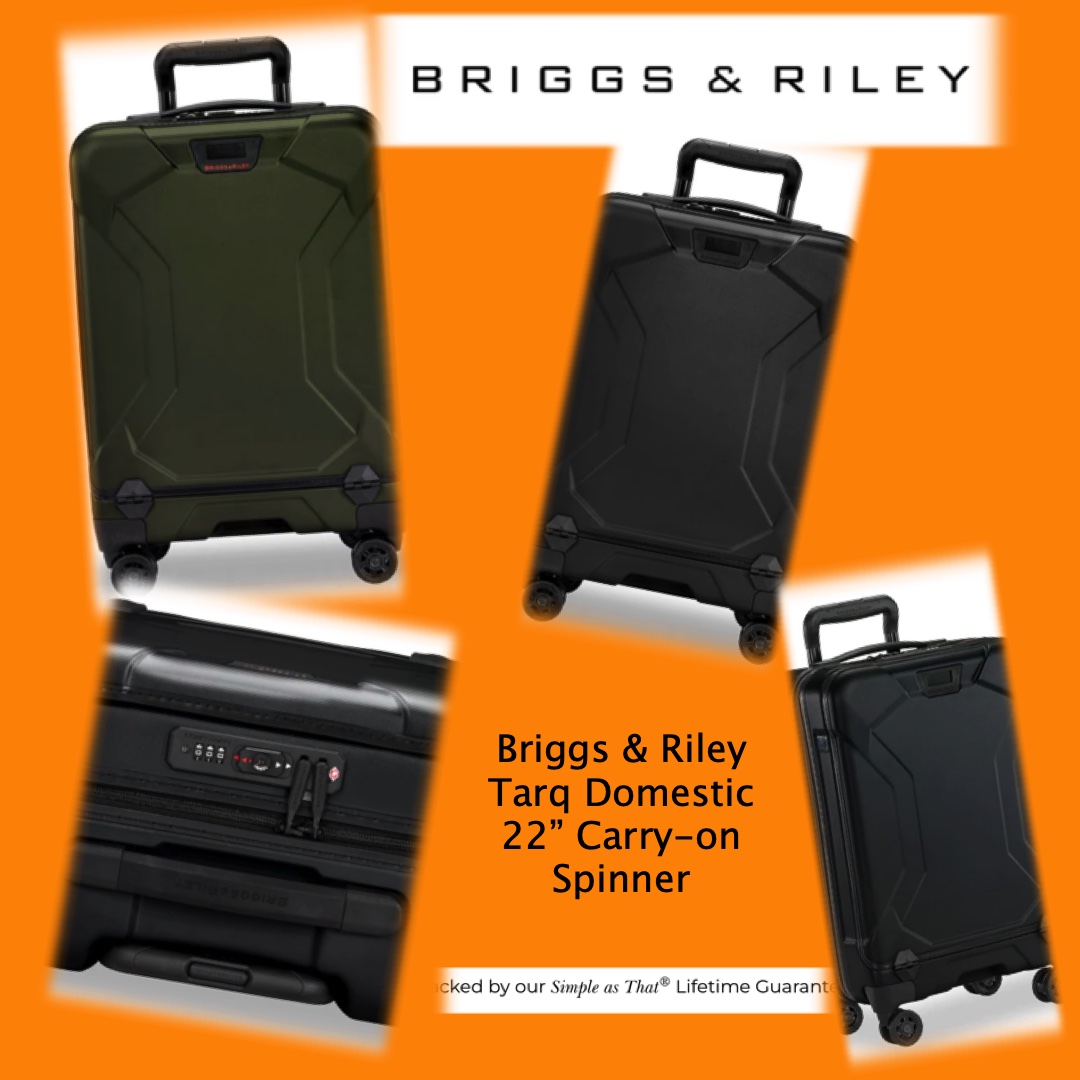 Briggs & Riley Torq 21" International Carryon Spinner
Briggs & Riley Torq Hard Case 21" International Spinner Carry On is functional, durable and comes with a " Simple as That"® Lifetime Guarantee! If you want luggage easy to Travel with and Last, look no more. Be sure to check out at Bel Air Fashions.
Briggs-Riley Garment Bag...So Right for Travel!
Traveling for a Job Interview, Business or Leisure? Don't want your Clothing to look crushed once you arrive? This amazing Garment Bag allows you to pack for multiple days. Your clothing arrives ready to wear! Visit www.belairfashions.com for more details. Briggs-Riley Bags are guaranteed for Life.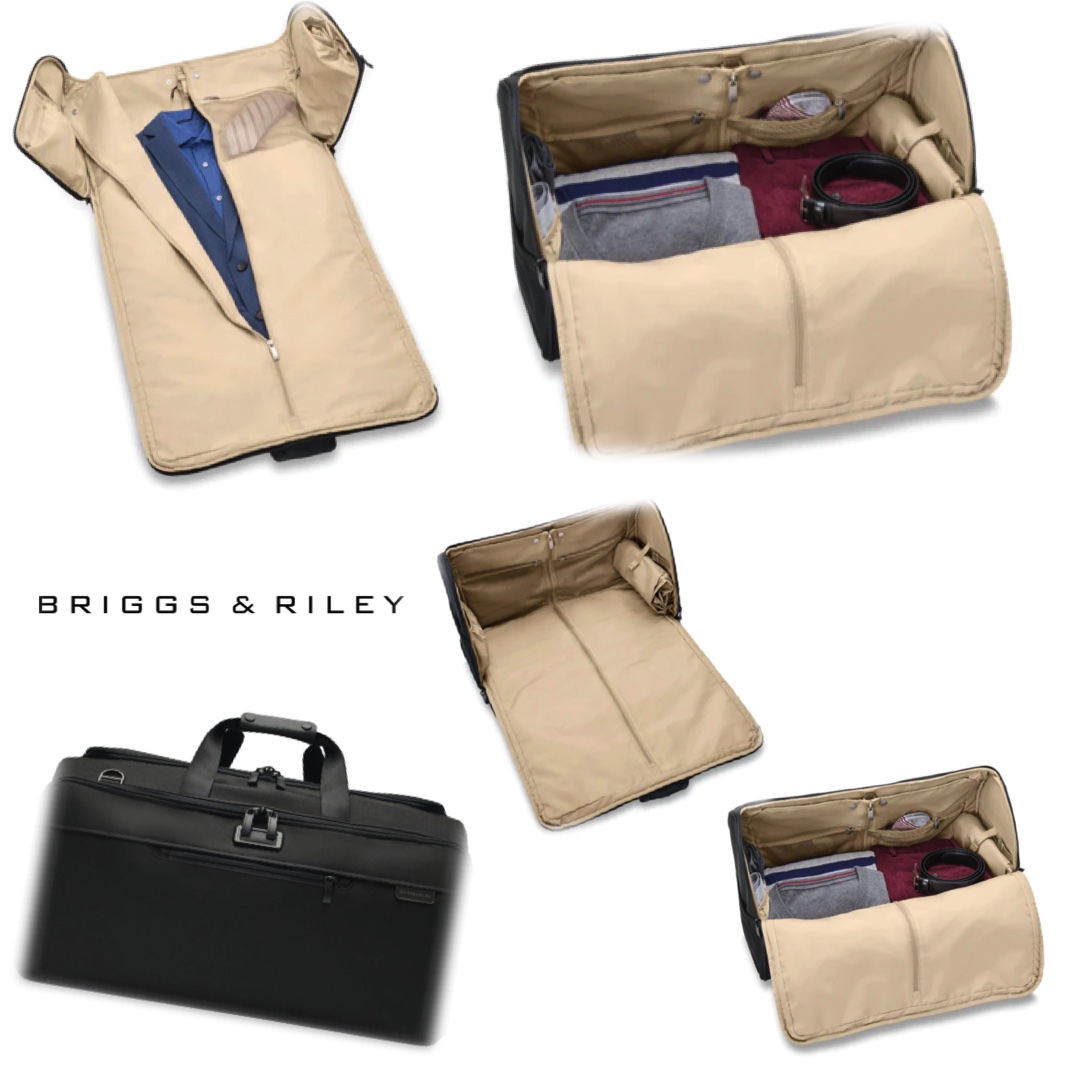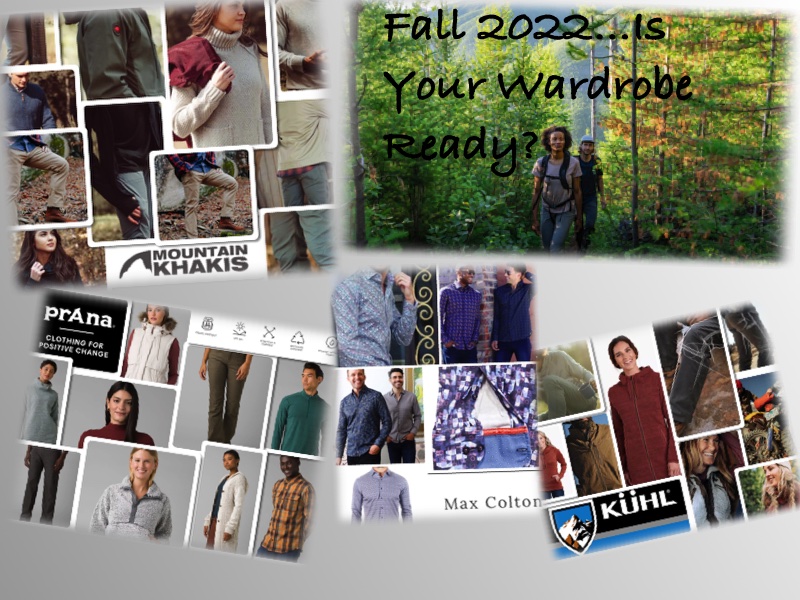 Fall 2022 Lifestyle...Is Your Fall Wardrobe Weather Ready?
Clothing you Live in, Whenever and Wherever Life Takes you! Fabric & Technology at its best...to make clothing comfortable, easy care, pack n go, hold up, fit and look great!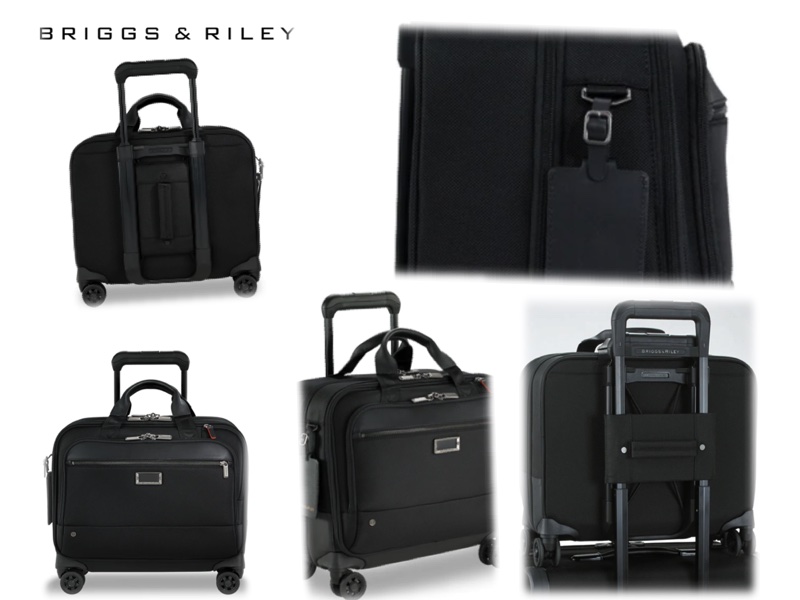 @Work Spinner Brief
Imagine having a Brief Case that you can roll instead of having to carry it! Briggs & Riley created the Medium Spinner Brief that you can roll effortessly or piggy back it on a suit case especially when traveling. Carry everything you need for Business in this well designed bag. Have full motion and wheel this brief wherever you go.
A Case for Giving now Through August 31st!
Now through August 31st, Donate a Briggs & Riley Wheeled Bag in decent condition and get $100 off a new Briggs and Riley rolling Bag! Donate a non Briggs & Riley rolling Bag in decent condition and get $50 off a new Briggs & Riley Rolling Bag! This is a Briggs & Riley sponsored Event. For more information contact Bel Air Fashions at 402-493-5160, phone/text, or by email, belairfashions@belairfa.com.asgasdfggdfg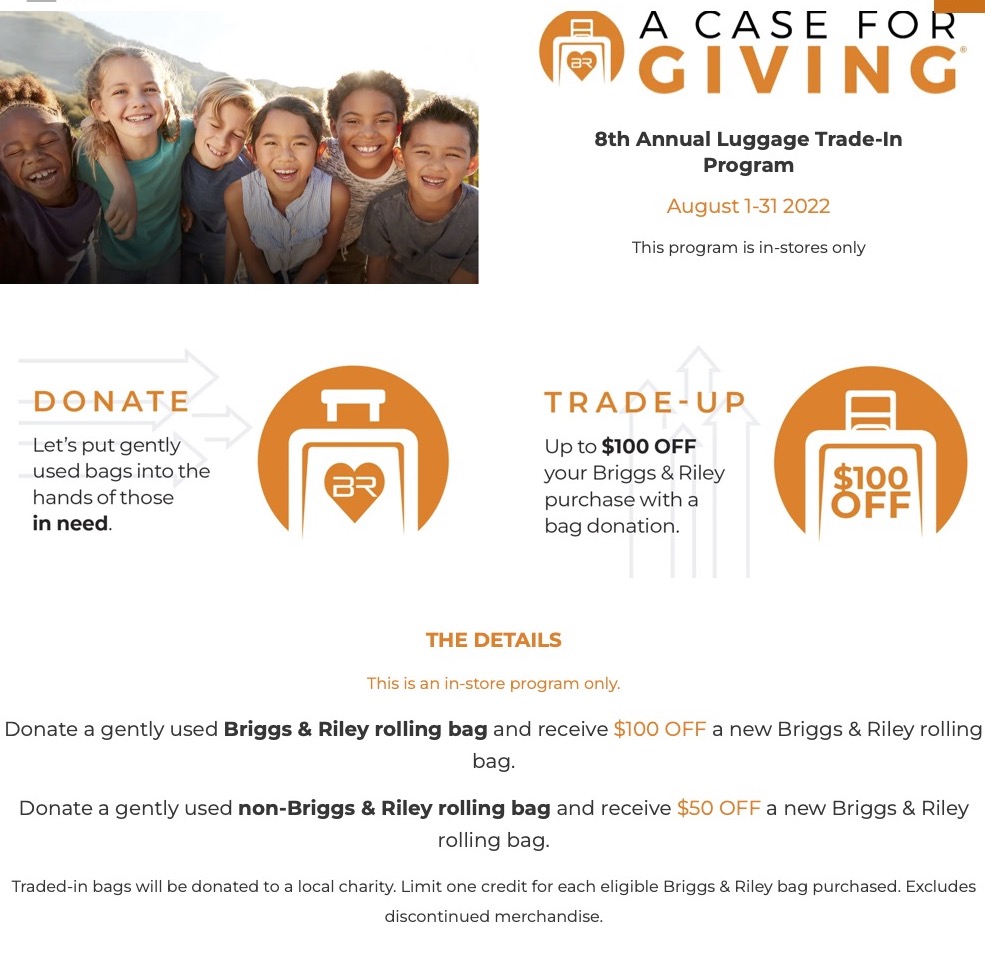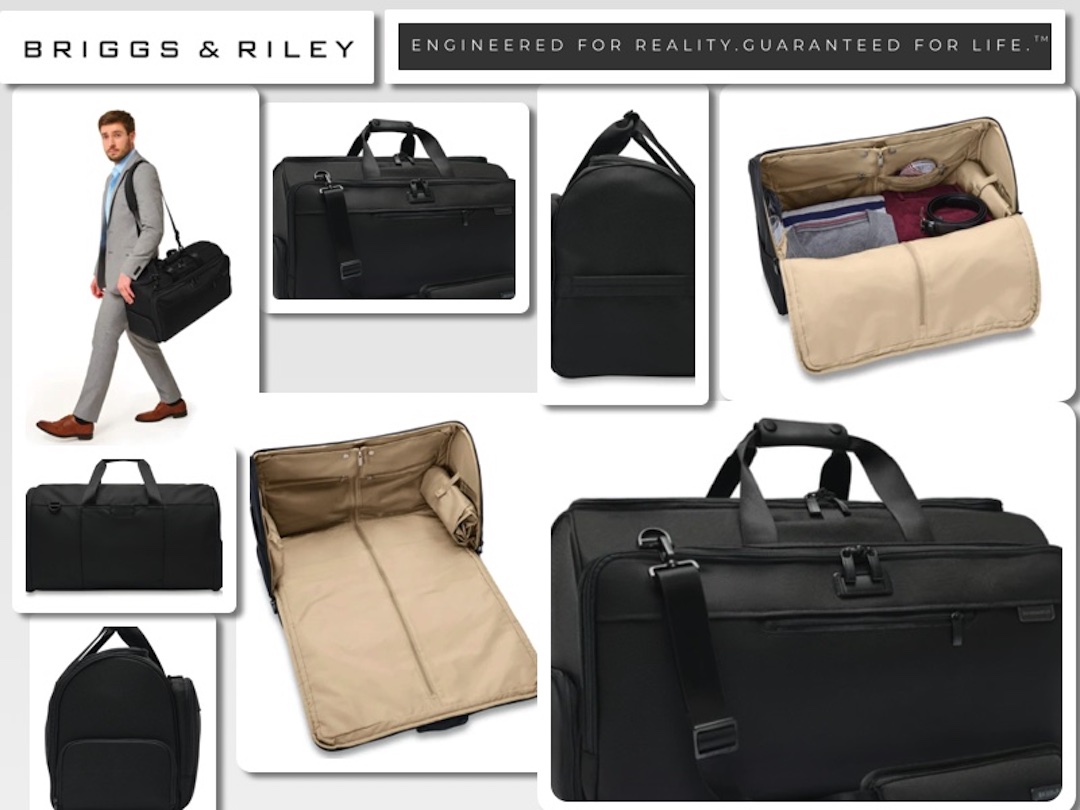 Carryon Garment Duffel Bag by Briggs & Riley
The Garment Duffle Carryon is very popular for business and weekend travel. This is one of the most creative garment bags out there. It lightweight and easy to carry and store in the overhead bin when flying. The garment bag zips up to a duffle and unrolls to a garment bag. It is one of the best 2 in 1 bags available. It allows packing from dress to casual. Pack a Suit, Sport Coat and Pant and Shoes, Toiletries and anything leisure for Dress Down. Find so many ways to use this bag only as Briggs and Riley can create it. Get the best of a hanging garment bag and duffle all rolled up in one. Dimensions: 12.5" Height x 22" Width x 9" Depth. Weight: 4.2 lbs.
Do You Have Your Puffin Drinkwear Holder?
Do you have your Puffin? Keep your refreshments hot or cold, despite the weather. Puffins are fun, they come in a variety of styles and colors. Puffins are ideal on the trail, by the campfire or just chillin out.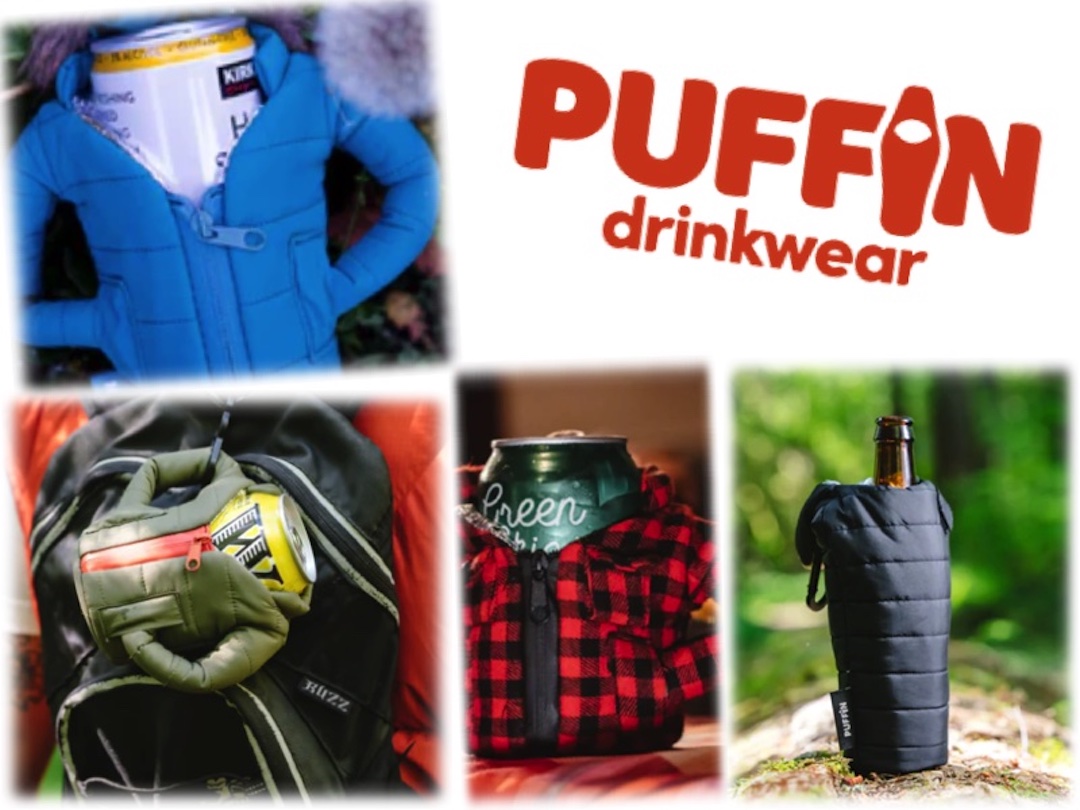 Renegade™ Pant by Kühl
Renegade™ Pant by Kühl is one of the best pants for boating, hiking, climbing, travel and everyday wear. Made of Kühl's exclusive fabric called Duralux™. It is lightweight, stretch with you, great fit and durable. See Video for details!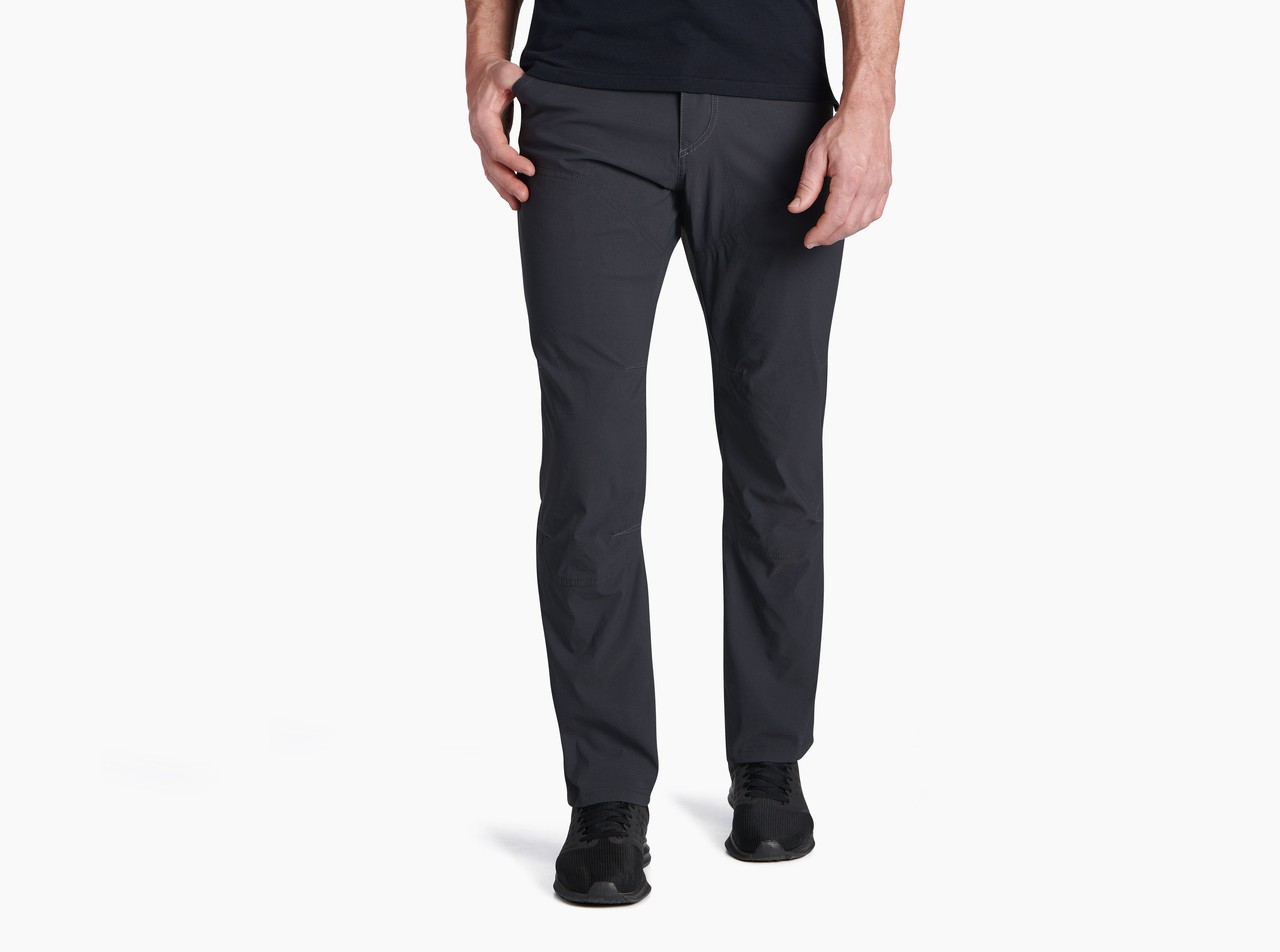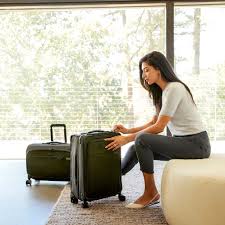 Briggs and Riley Luggage and Bags
If you are tired of replacing luggage and bags prematurely and seek an alternative, isn't it time to consider Briggs & Riley? Briggs & Riley Bags are built to last and standup to the riggers of Travel. Briggs & Riley Bags come with an Lifetime Warranty. Available at Bel Air Fashions, Omaha, NE., for further details, please the Video.
Kühl Radikl®
Radikl® Pant by Kühl, is one of the best Outdoor Pants for Travel and the Outdoors. It is outstanding for comfort and fit. If you want a high performance fabric and technology that meets the challenge of hiking, climbing Fjords, Mountains or Glaciers do it with the Raikl®; you'll probably want more than one!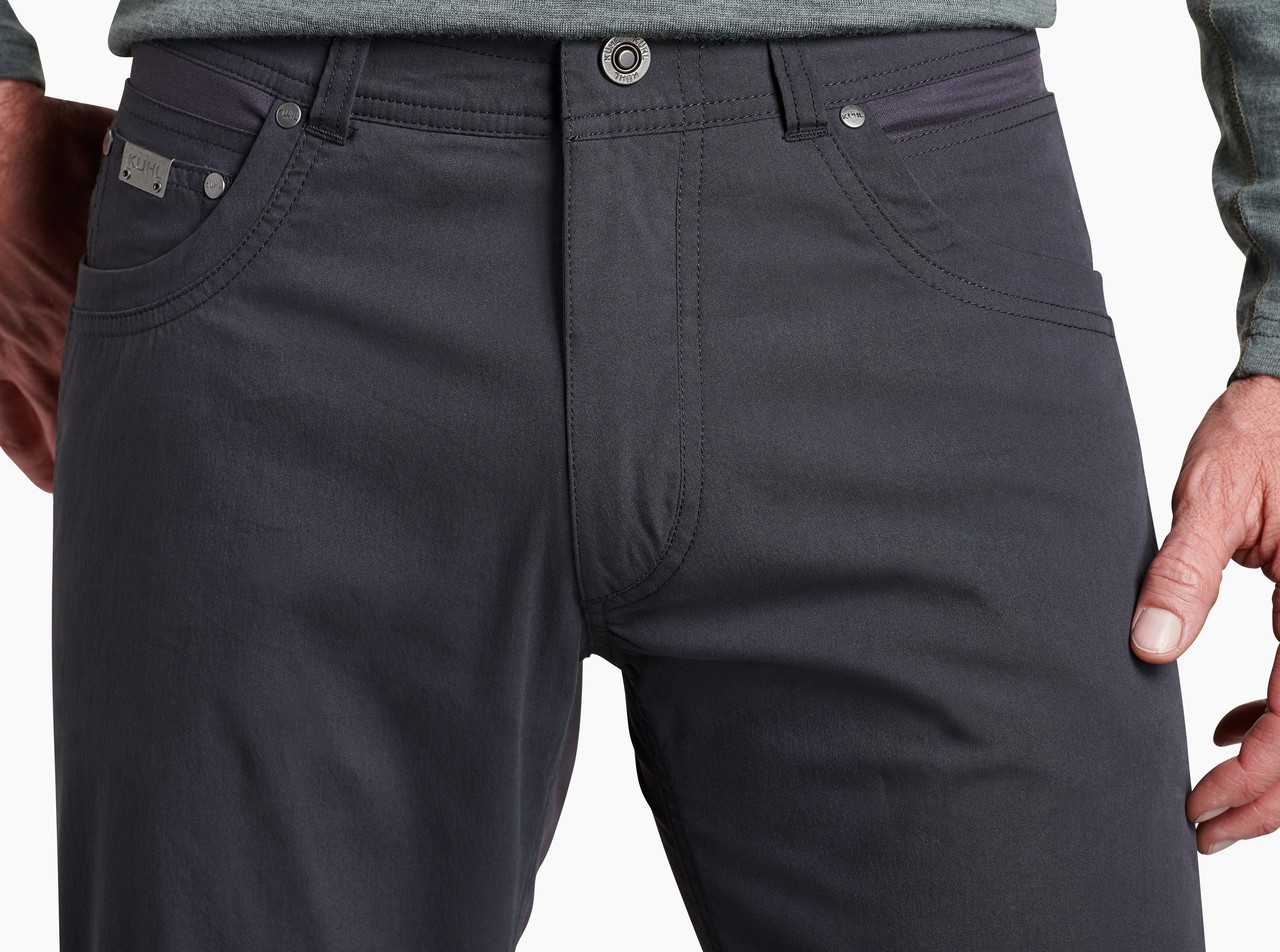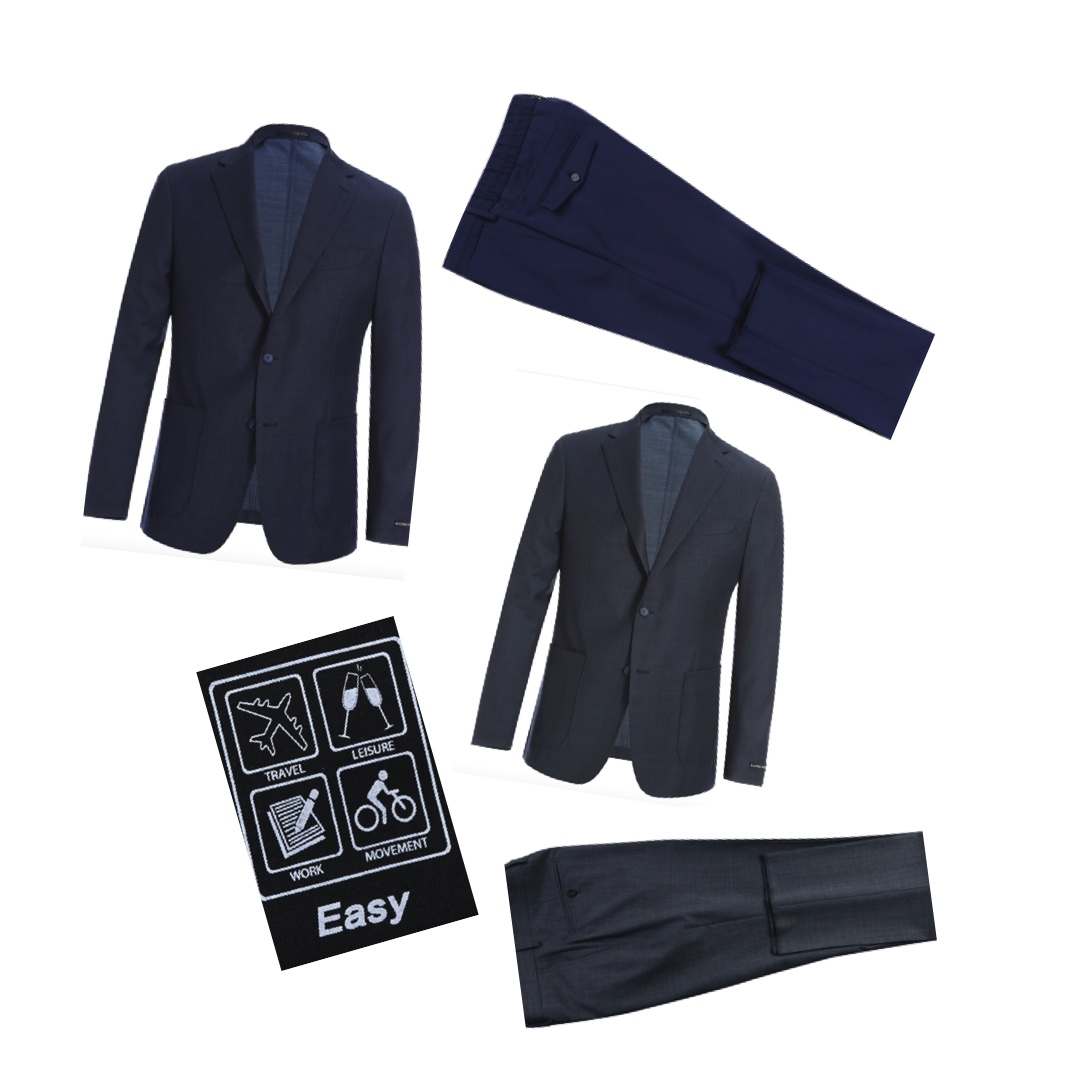 Premium Wool Stretch Slim Suit
Wool Washable Stretch Slim Suit now Available! Great all around garment that can be dressed up or down - easy care, holds it's shape, breathable and because stretch is built in the fabric, experience the ease of movement? It fits and looks great. Wear for Work, Weddings, Travel or wherever life takes you. Wear as a Suit or Soft Jacket. This will be a Wardrobe Essential! Comes in Mid-Gray and Cobalt Blue.
New Navy Slim Sport Suit
New! Navy Sport Travel Suit that is amazing! It is year round, natural stretch, anti - microbial, anti - wrinkle and washable! If you have been needing a slim suit for Travel, Weddings, Going Out and just about anything else that comes up, this Suit is ideal. Dress up or down, this Suit is ready when you are. It comes with its own convenient Travel and Washable bag, be sure to check it out. Now available.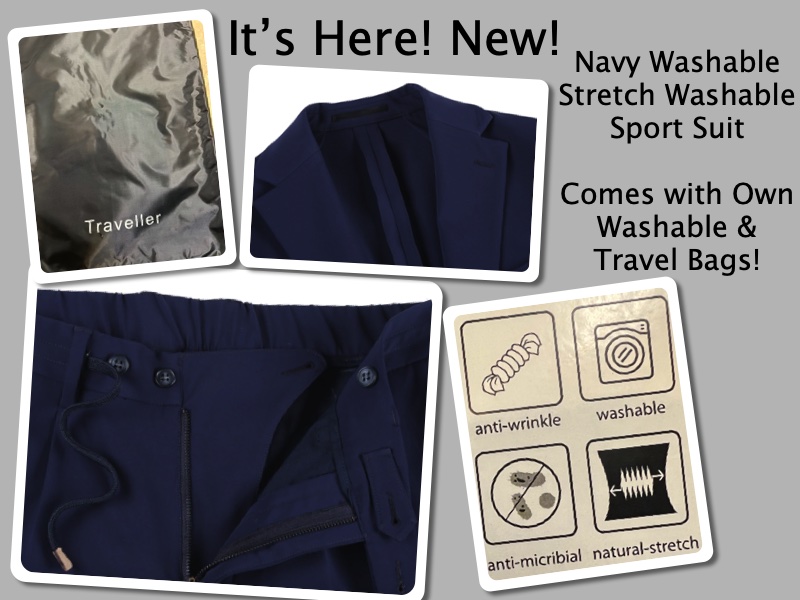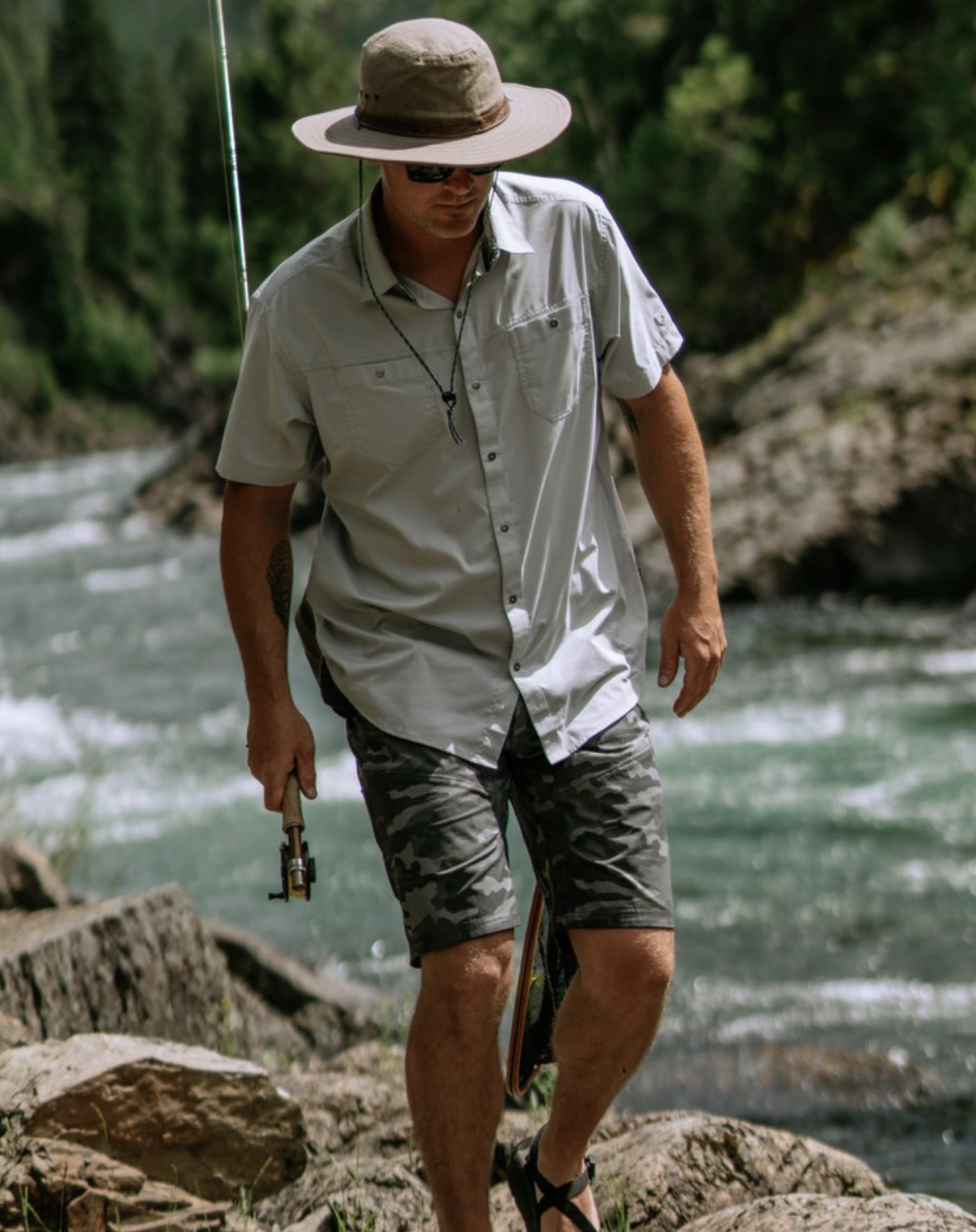 Silencr™ Short
Kühl Silencr Short, is great for Travel and Outdoor activities for the warm months ahead. Stretch and comfort are key with Kühl Apparel. UPF+ Sun Protection, easy care, pack n go and quick dry. If its travel, hiking or kicking back, Kühl is outdoor ready when you are.
Attitudes
Attitudes - new for Spring/Summer 2022, Photo Montage of the Best of Outdoor and Lifestyle Clothing for Men and Women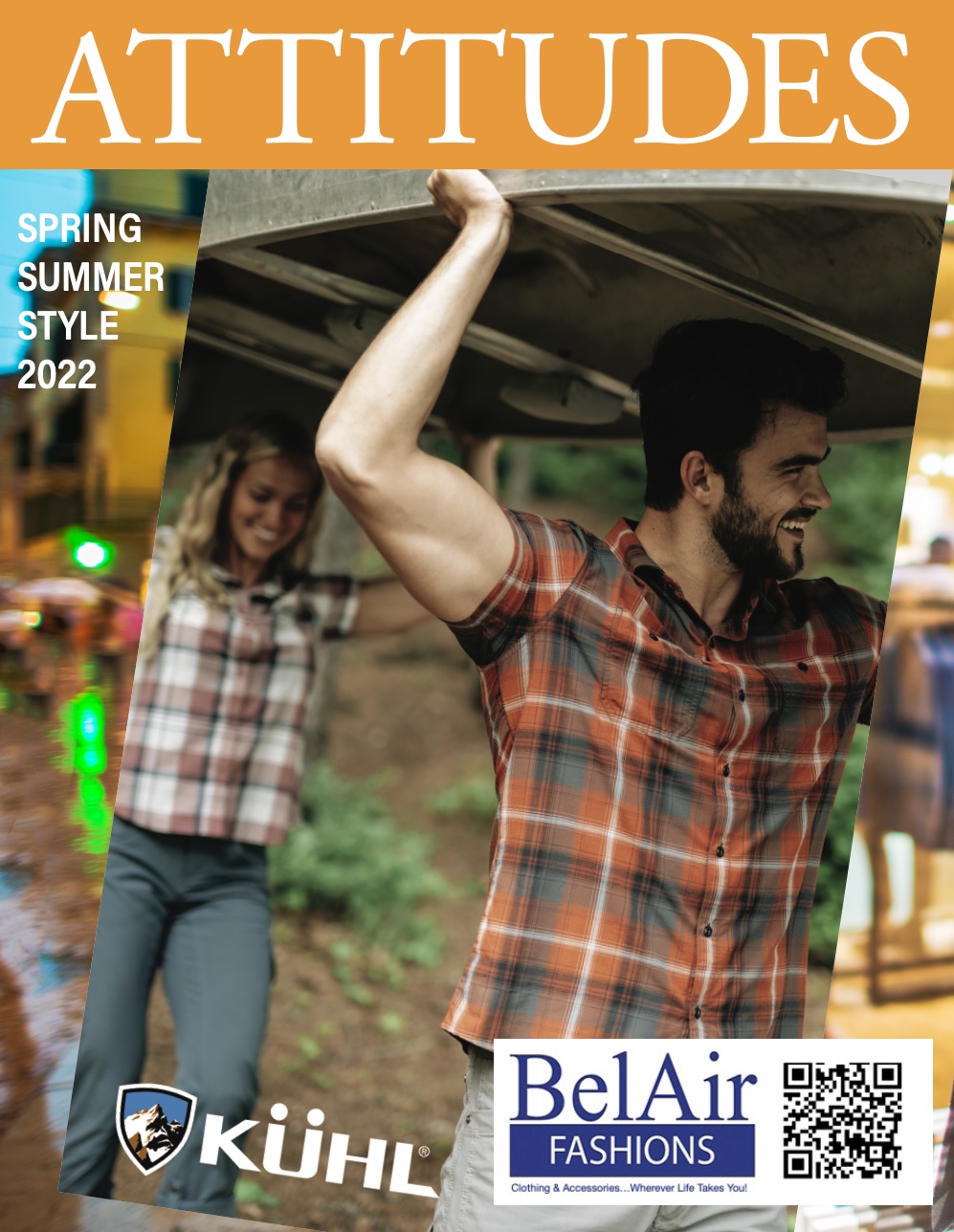 Time to update Dad's Outdoor/Travel Wardrobe?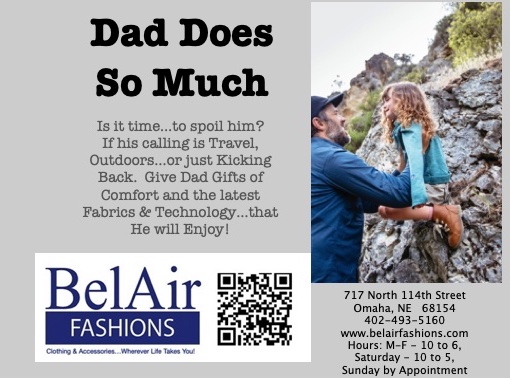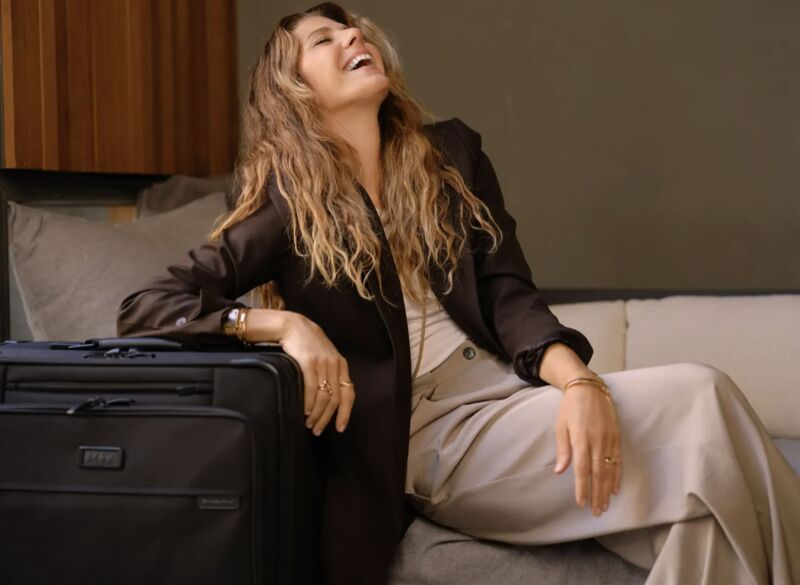 Marisa Tomei
The Art of Travel, a conversation with award winning actress, Marisa Tomei, sponsored by Briggs & Riley Luggage. Marisa is sharing her inspiration about Travel and Treasured Memories. More to come. Link to Video:
Kühl Renegade™
Ready to get out there? Do it with Kühl Renegade™ Shorts and Shirts...experience the comfort and fit that is so comfortable for outdoor activities, only as Kühl can do it! Kühl Clothing is made for the outdoors, see for yourself.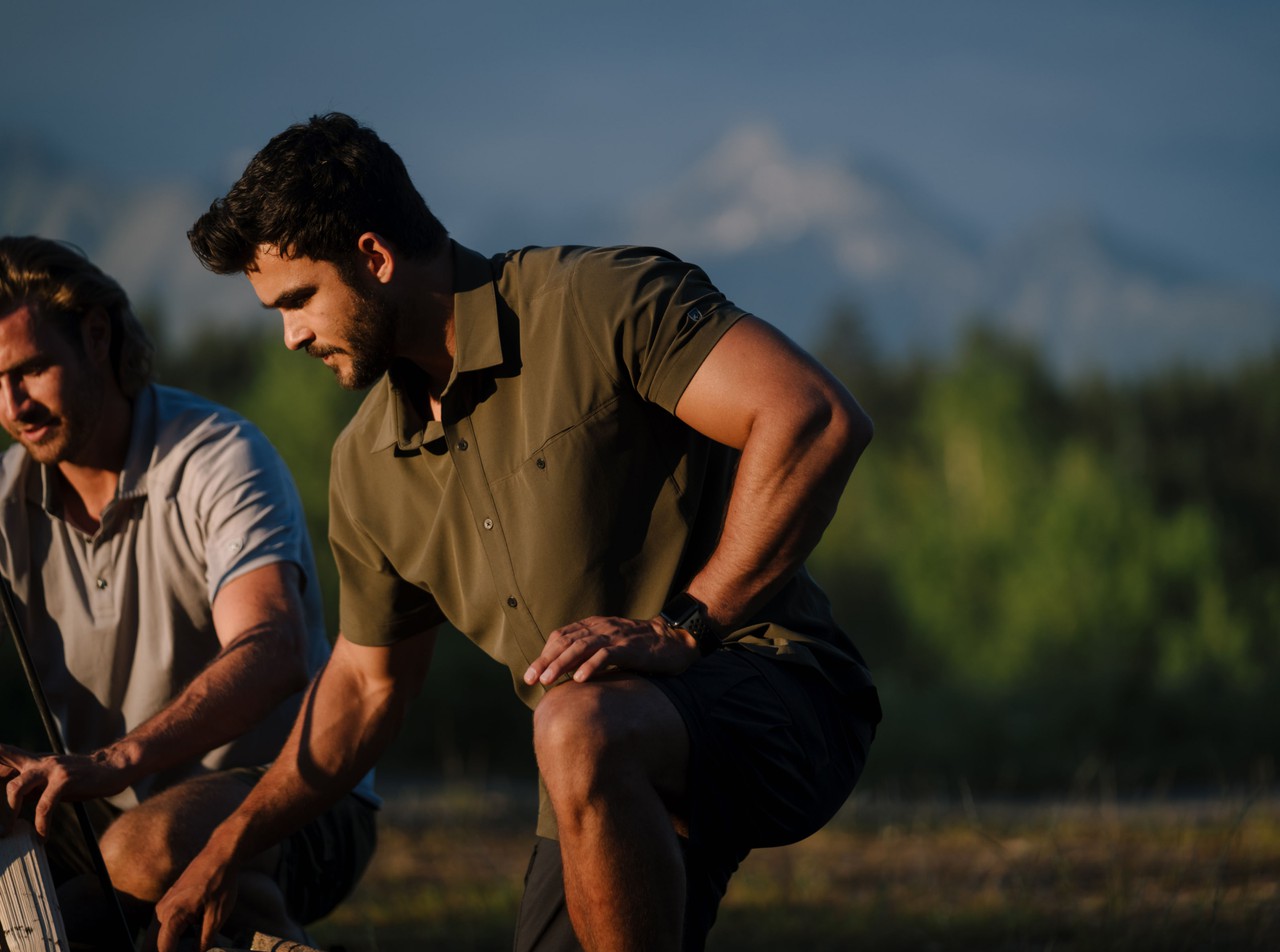 Kühl for the Warm Days Ahead
Kühl for Spring/Summer 2022 is available. Kühl tops and bottoms are perfect for whenever and wherever life takes you. The best of fabrics n technology, styling and fit. Kühl Clothing is a match made for the Outdoors!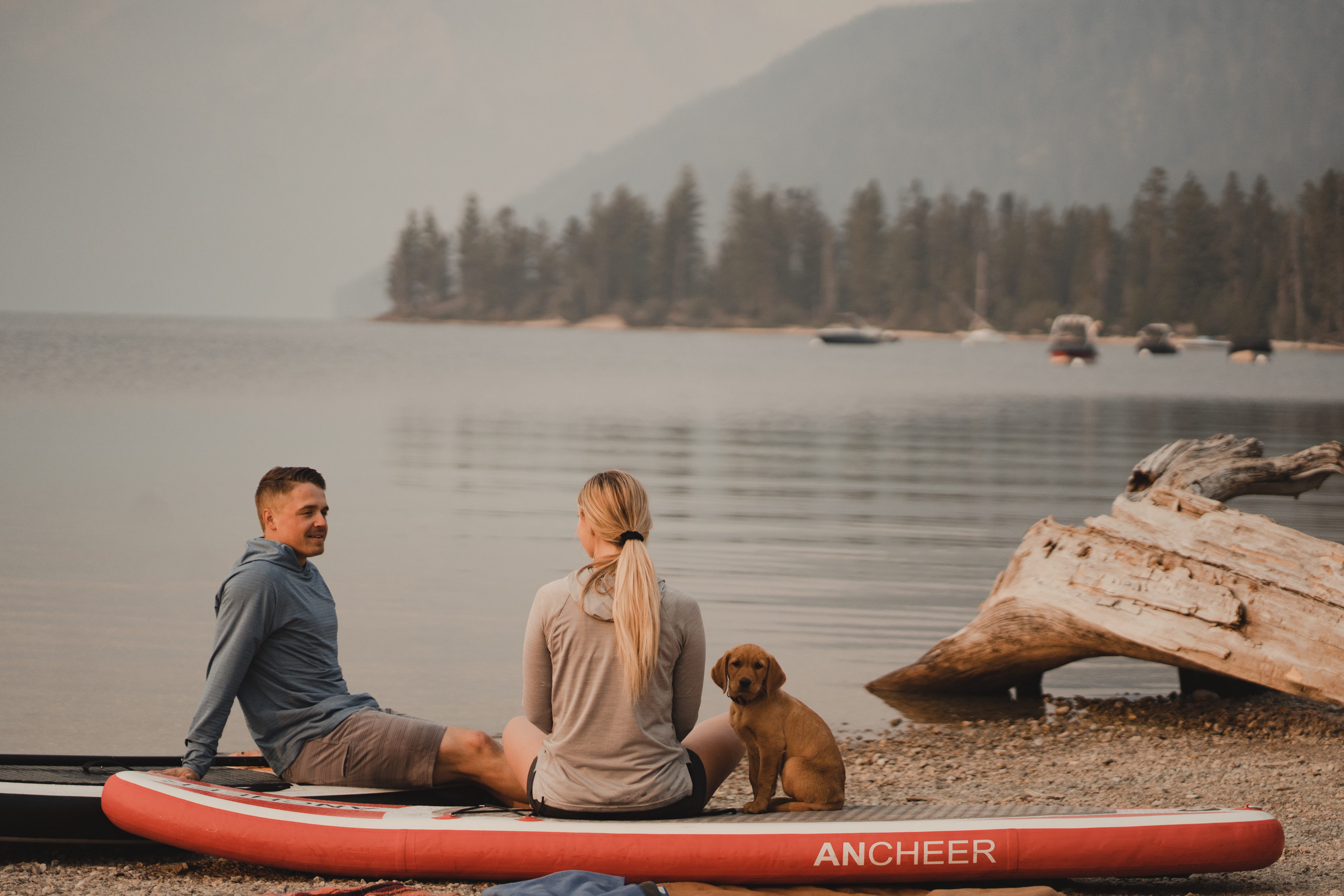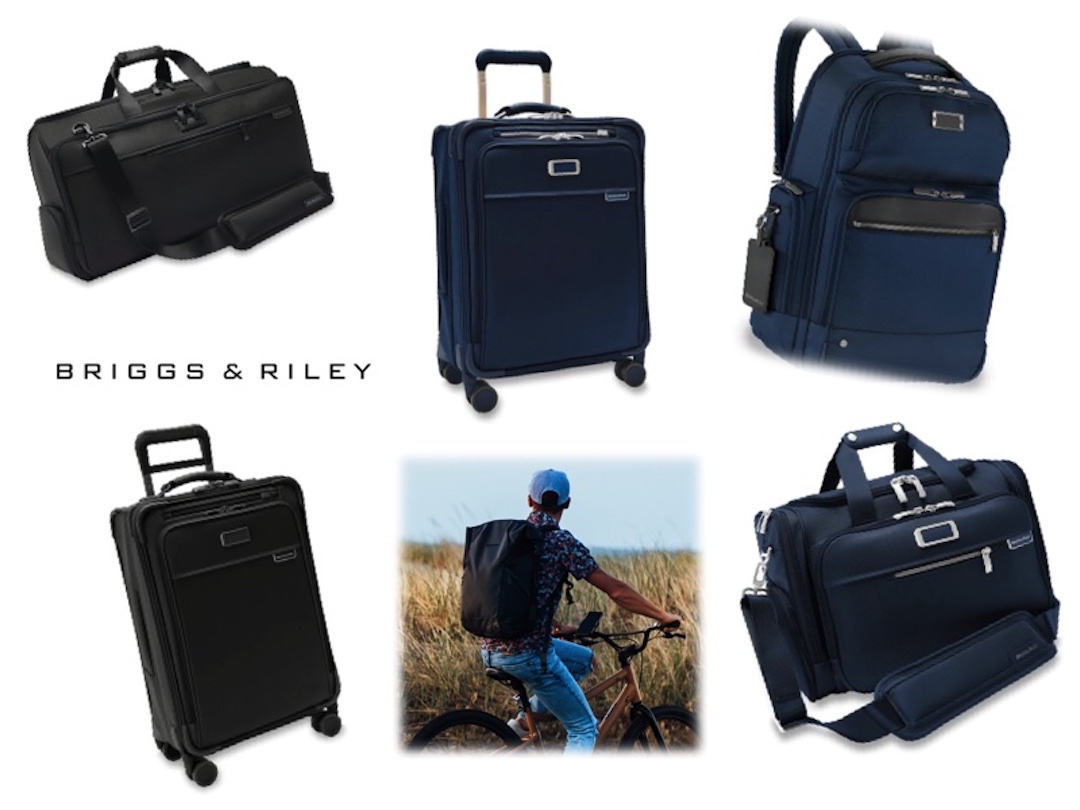 Travel Calling? Travel with the Best...Briggs & Riley Bags!
Tired of Buying Travel Bags over and over? Briggs & Riley Bags come with a Lifetime Warranty...there is a reason...they last! Bags that stand up to the test of time, no matter how they are handled during Transit. Briggs & Riley has your back!
Experience the Comfort of Geox!
Geox...give Foot comfort new meaning and great for the Environment! Geox Shoes among the most Eco and Sustainable. Geox has Shoes that Zero Shock in Walking, Waterproof and some Sneakers that slip-on that feel like you are wearing nothing. See what you've been missing!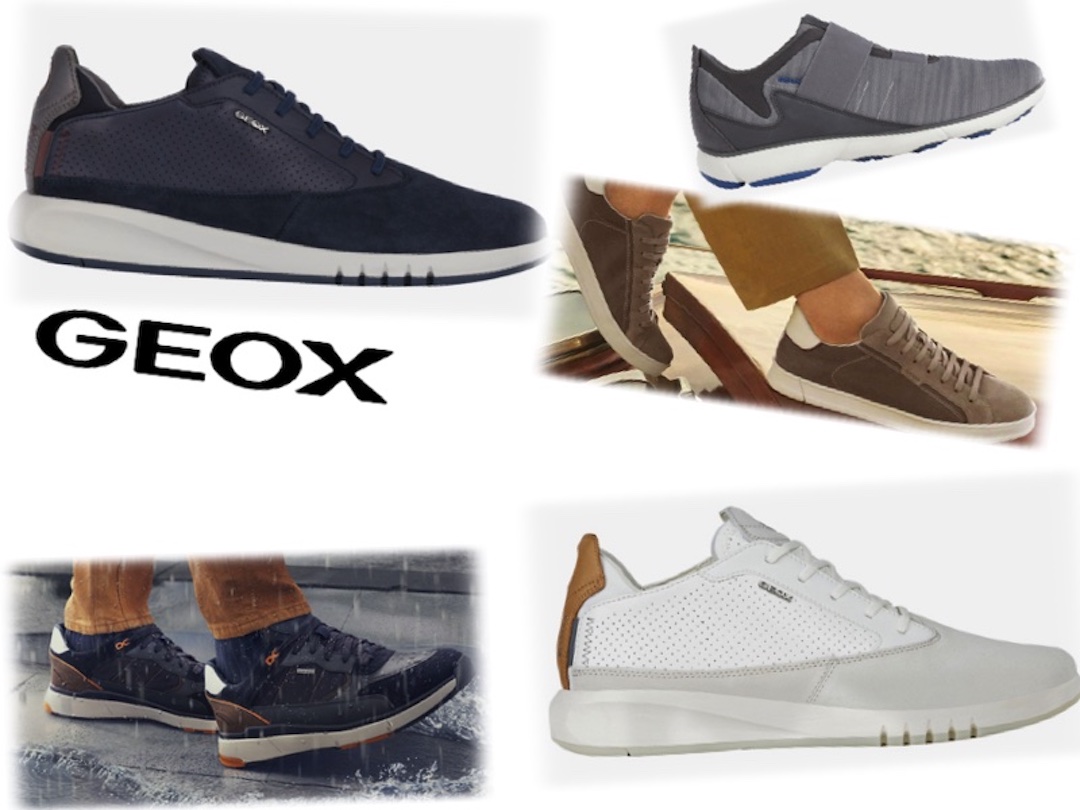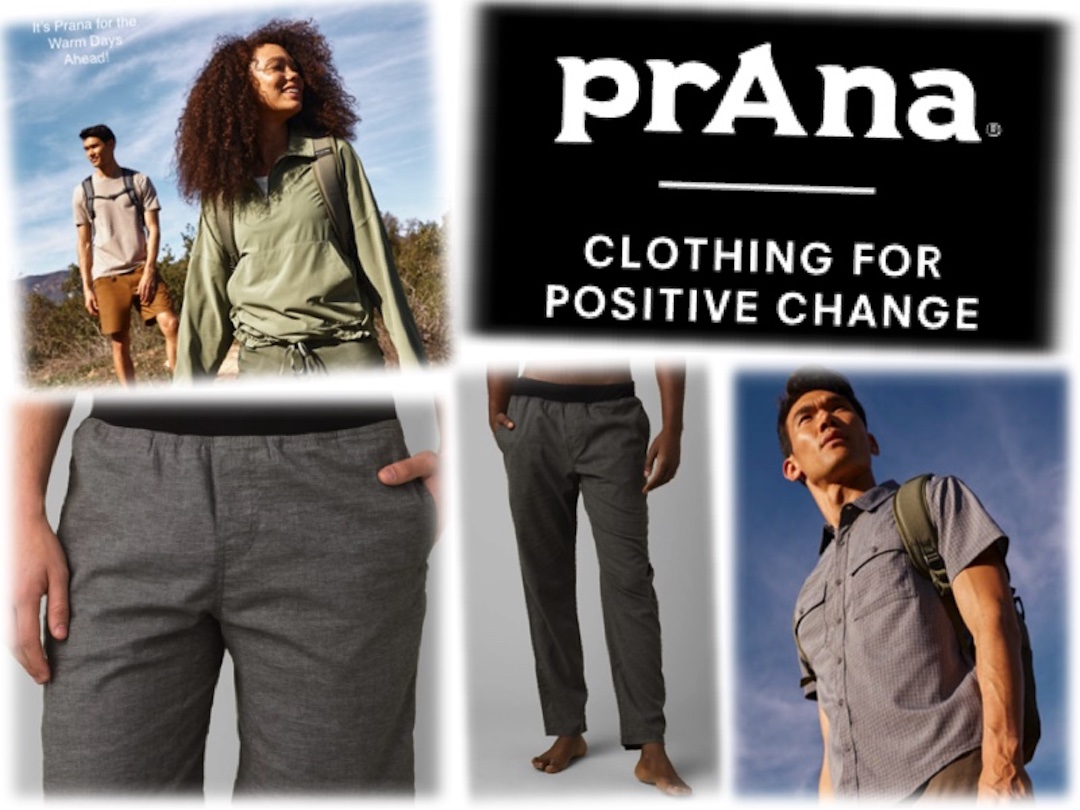 Prana Warm Weather Clothing
Warm Days of Summer are coming, update your wardrobe with some of the best outdoor garments available. Prana Apparel is so Eco/Sustainable and the fabrics are perfect of UPF+ Sun Protection, moisture wicking, easy care and pack n go. Experience the comfort of hemp, tercel, modal, organic cotton and so much more!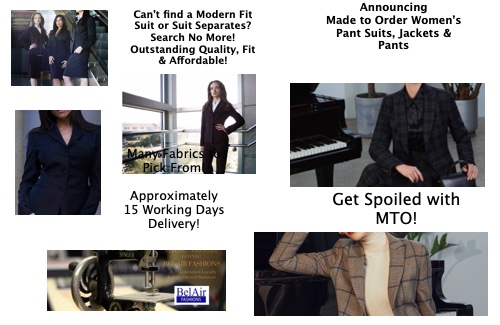 Professional Women's Suits Available!
Women's Professional Suits and Suit Separates are Available! If you are in the need we can help. Off the Rack to Made to Measure are available. Please plan ahead and have a 1st and 2nd choice. There is more demand than supply available. If you are looking for a Professional Suit Separates or Made to Measure Suit, Welcome! Experience the latest in Fabric and Technology made into a terrific fitting Suit! There is a difference! We have and are still doing Women's Suits for over 40 years. Please call 402-493-5160 for more information.
Spring Has Sprung! Is your Kühl Clothing Ready?
Spring has Sprung! Is your Outdoor Clothing for the warm weather ahead? See whats new for Men & Women this Season. Some of the features are the great fit, easy care, pack n go, moisture wicking and UPF+ Sun Protection and the list goes on. If you need help, please let us know. Special Orders welcome!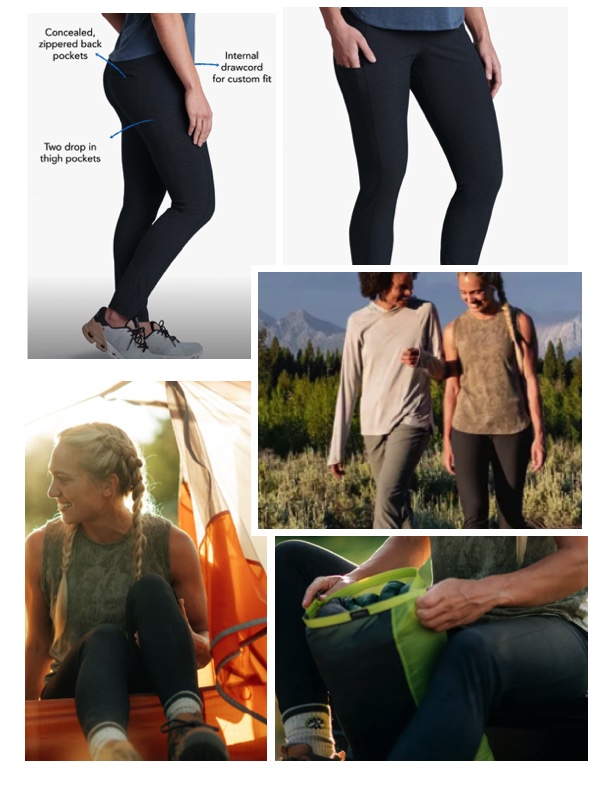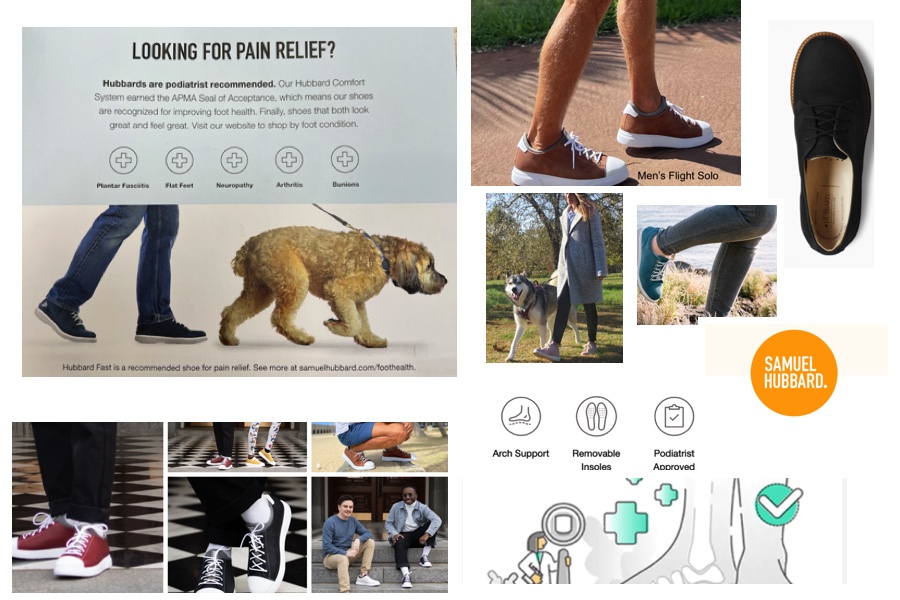 Foot Pain?
Samuel Hubbard Shoes come Podiatrist Recommended. Shoes that feel like your walking on a cloud. See the Difference! Samuel Hubbard Men's Shoes in stock and Women's by special order. Bel Air Fashions has been fitting Feet for a long time, let us help you.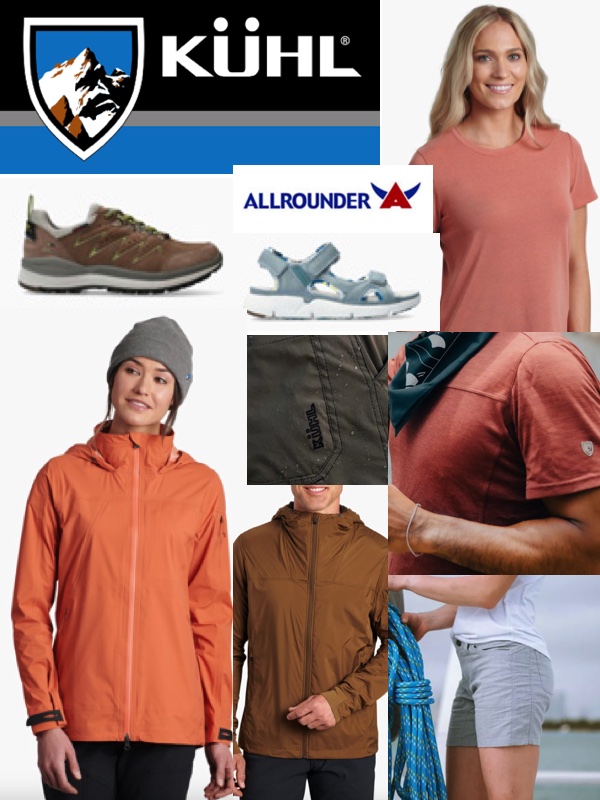 Is Your Wardrobe Spring Ready?
See all the new warm weather apparel from Kühl! Experience the comfort of Organic Cotton, Hemp, UPF+ Sun Protection and Stretch that is Beach Ready, Trail Ready or wherever and whenever Life takes you this Spring and Summer! Experience the comfort of Men's and Women's All Rounder by Mephisto. If you have been looking for the ultimate in comfort footwear, there is nothing like the All Rounder!
Today is a Milestone!
Today marks a milestone! We moved in 36 years ago to our Current Location on February 14, 1986. Spring in coming and we are making room for our newly expanded men's and women's departments. We have taken groups of merchandise that we are closing out - save 36 to 63%, now through February 28th! If you need to add to your Wardrobe this is a good time to do it!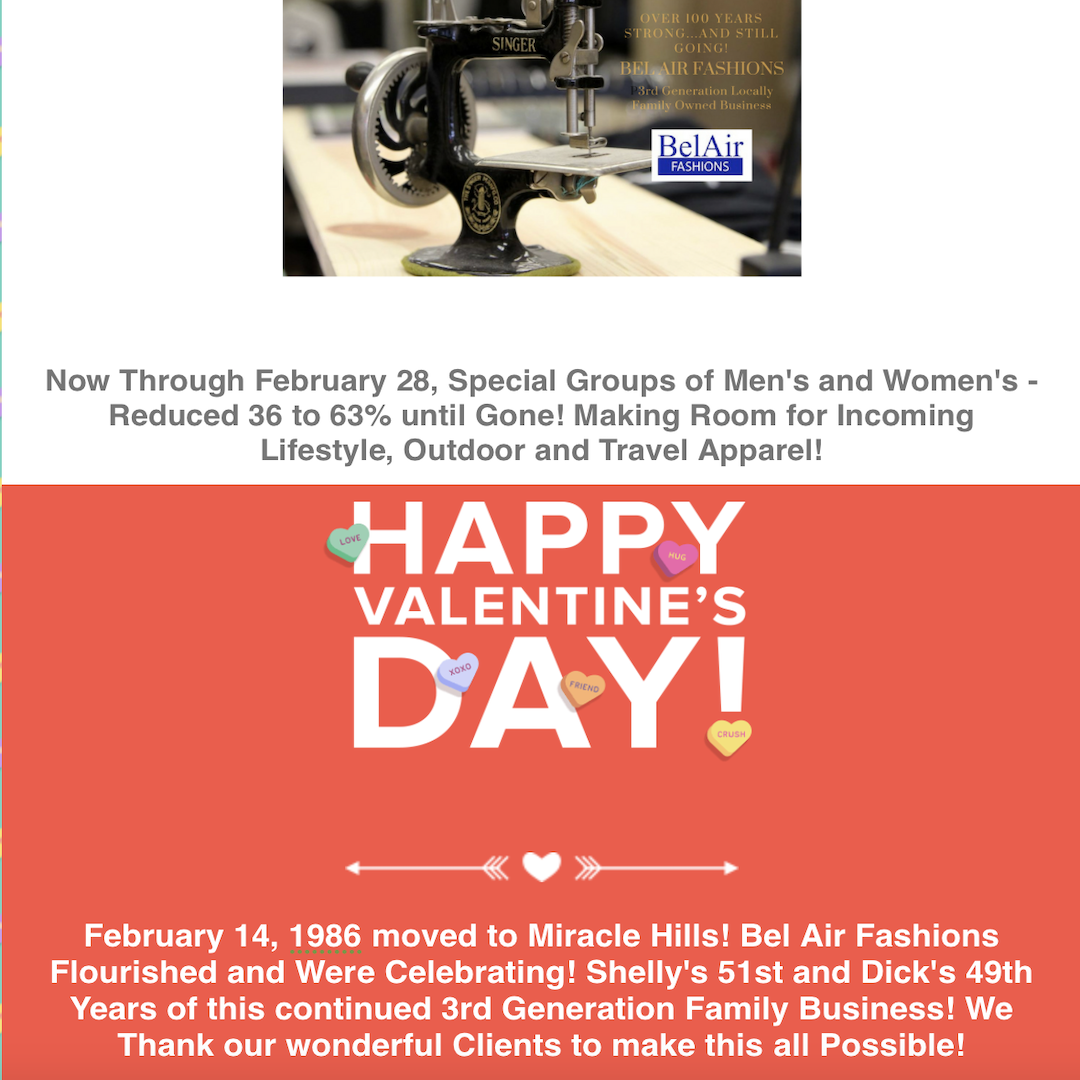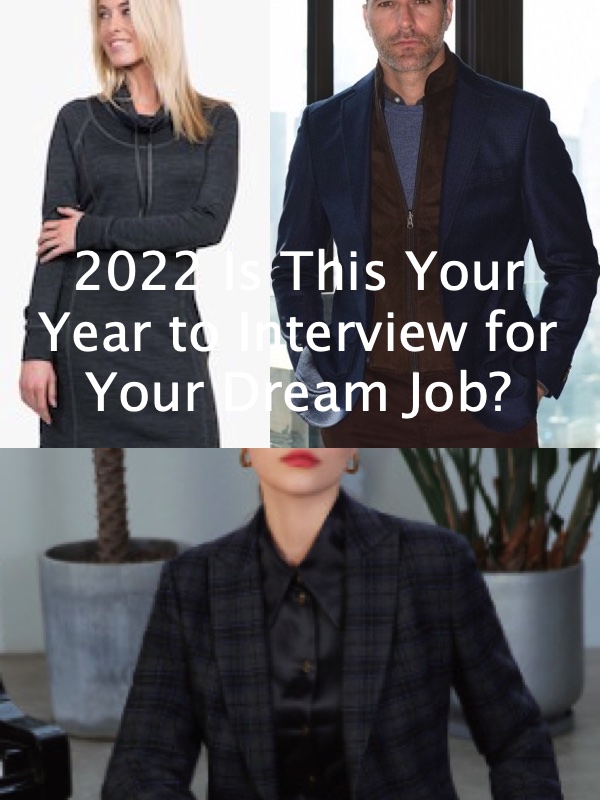 Is 2022 Your Year?
Is 2022 Your Year to Elevate to Your Dream Job? Interview Dress goes along way to get hired. Done right it makes a powerful compelling statement about you. See Video for more details.