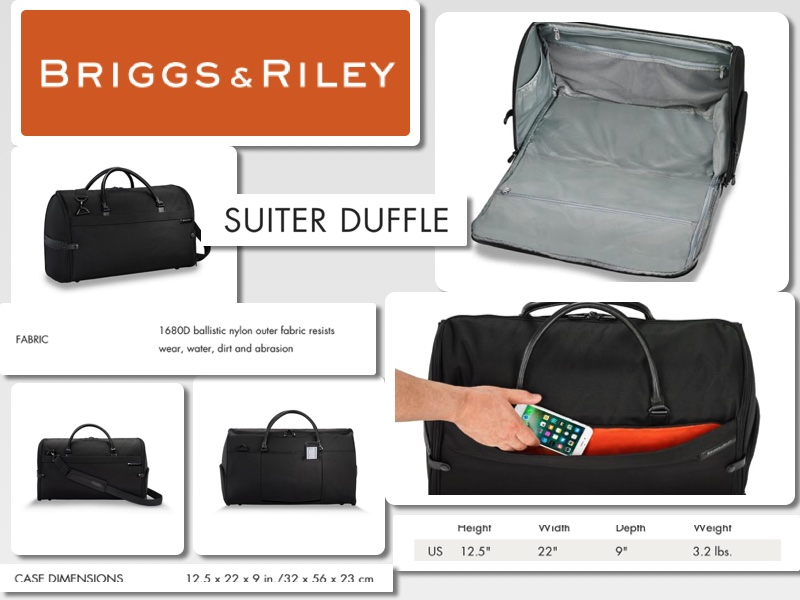 Suiter Duffel
If you want one of the best 2 in 1 Travel Case that converts from a Duffle to a Hanging Garment Bag, look no more! If your Trip is Casual or Professional this bag is ideal for either. Large inside compartment that will take just about anything you put inside. There is an outside pocket to stuff more in the bag. See Video below for more details. Available at Bel Air Fashions.
Top Items for Travel
The Images represent some of the best items for Travel. Apparel that wicks moisture away and insects, easy care, quick dry, stretch, UPF+ Sun Protection and plenty of Pockets to keep your stuff safe! The best in Organic Cotton, Bamboo, Hemp, Tencel and so much more! From keeping your eyes protected and what you pack gets you to where your going without being destroyed. Eco and Sustainable! Want to see and learn more...come see us at Bel Air Fashions. We will help you plan out what you need for Travel.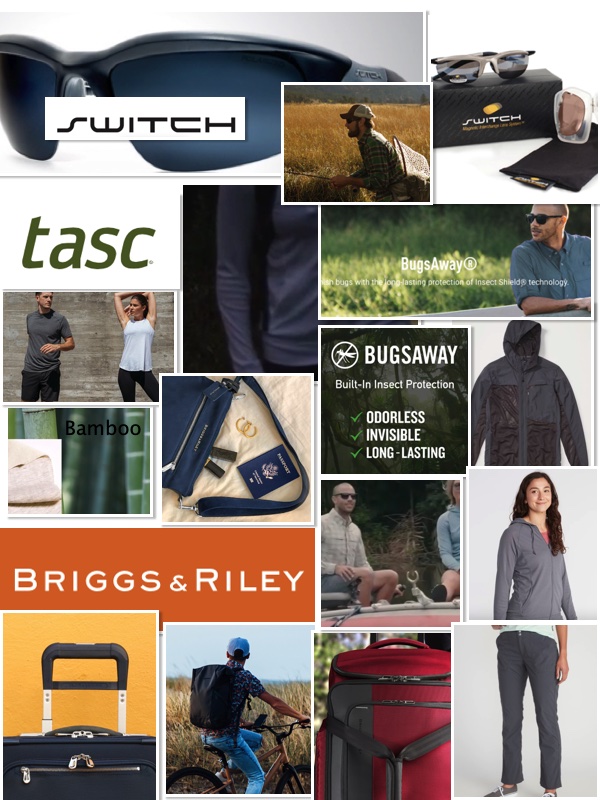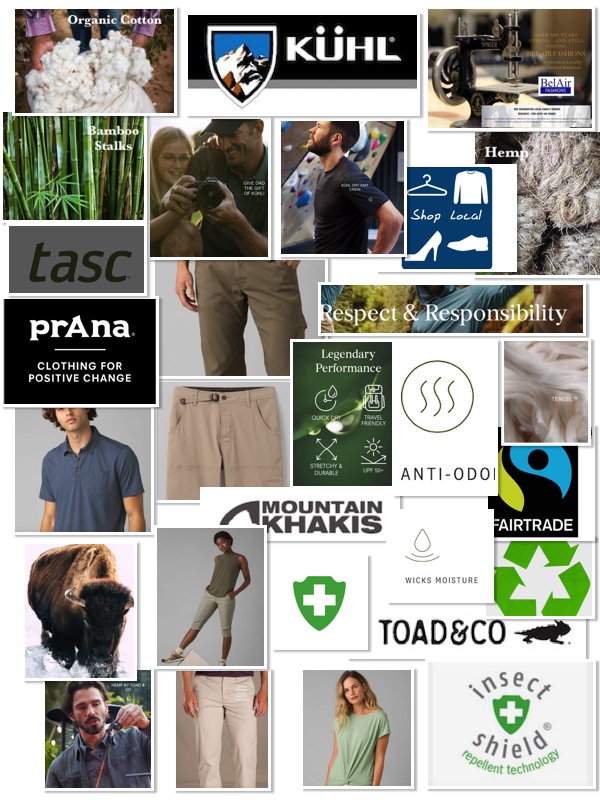 Apparel for Your Active Lifestyle
Men's and Women's Garments that feature the feature the best in Fabrics and Technology! Eco and Sustainable.
Whenever and Wherever Life takes you! Fabrics have gotten better, stronger, stretch and sun protection. Apparel that will last and not wind up in the landfills or the oceans pre-maturely. Garments that fit, great quality and affordable.
Experience tops and bottoms that are UPF+ sun protection, easy care, quick dry, stretch, durable, moisture wicking and insect shield to keep bugs away! We have it under one roof! Visit our Outdoor and Lifestyle Departments and find apparel made of Bamboo, Organic Cotton, Tencel, Hemp and so much more!
Can You Picture Your Organization Wearing these Shirts?
If you are looking to make a change to upgrade your organizations logo apparel, there is an alternative.
So much logo apparel becomes a disappointment as the apparel loses color, doesn't hold its shape, looks tousled, shrinks and often makes the individual look disheveled. If you are looking to change, there are many options: moisture wicking, upf+ sun protection, easy care, quick dry and non iron. You can get quality without breaking the bank. Apparel that fits, lasts and looks professional. There are no minimum orders and sizes can be filled in anytime throughout the year. If you would like to know more be sure to inquire. There is a difference!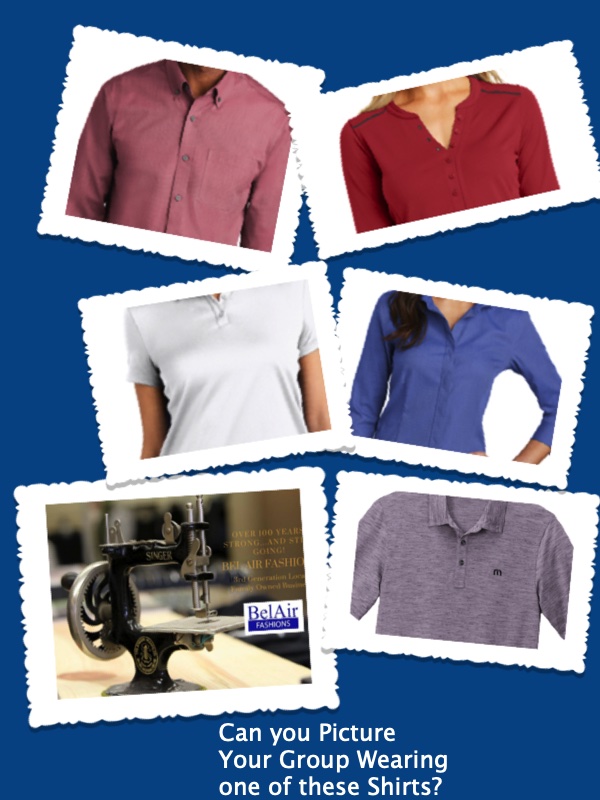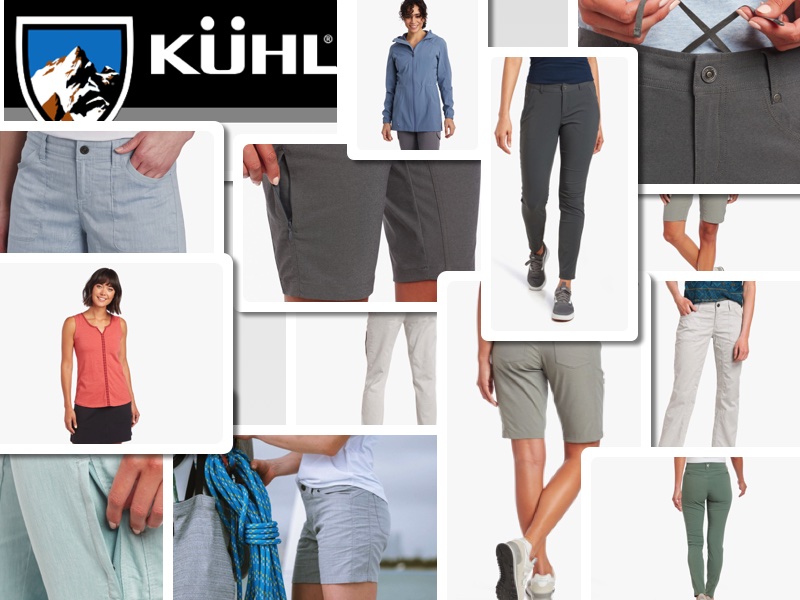 Mother's Day is Sunday, May 9th!
It has been quite a year for Mom! The Pandemic changed everything, literally overnight! Everything came to a screeching halt. New procedures were shelter in, places of business closed and the new norm was everything centered at home. Stay at home has gone on longer than anyone thought. For those in charge, it was discovery and putting plans in place daily and not knowing what tomorrow would bring. Zoom became the new hot commodity how we worked, communicated, and family members who were separated far too long.
Many adjustments had to be made, quickly and often fell on all the mom's shoulders across our great nation. Mom was and is the glue that makes things happen! Hats off to mom for making lemonade out of lemons.

Now as the country starts opening and it's time to get moving. Mom's special day is coming up, isn't it time to show her your love and deep appreciation for all she has done. Gifts are given in many ways and show that love.

One of the many gifts to give is longevity and something that will get used daily and last and not fill up the landfills or oceans.

Kühl gifts are favorites of many moms, their garments feature the latest fabrics and technology, easy care, pack n go and great for travel. Kühl apparel is great quality and fit. Their garments are outstanding for day to day wear, walking, hiking...when and wherever life takes mom. Kühl is not candy or flowers, but something mom will love to wear!
Today is Earth Day and Everyday Should Be! by Dick Lerner
Protect the Earth for Future Generations to come! We have been doing something about it for years. The choice of our partner companies who are deeply committed to the environment and protecting the earth's precious resources. Our products represent garments that last, are eco, sustainable and the best of the latest fabrics and technology. Let's all try to quit filling up the Landfills and Oceans. A Sea Turtle shouldn't have to choke on plastic!