Everything You Need for Your Next Vacation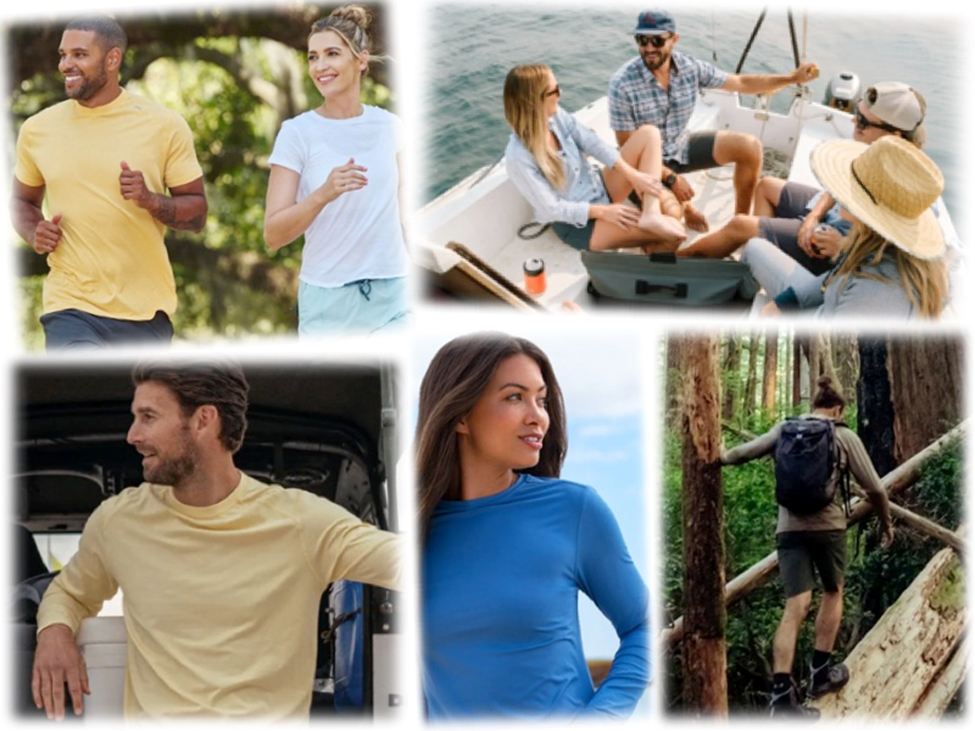 Vacation
Planning for your next vacation is an exciting time filled with anticipation and the promise of new experiences. Whether you're heading to a tropical paradise, exploring a vibrant city, or embarking on an adventurous getaway, packing the right clothes, bags, and hats is essential.
Read more to learn about must-have items from Bel Air Fashions to ensure you're well-prepared for your upcoming vacation.
C
lothing Essentials
Regarding clothing, versatility, and comfort should be your primary considerations. Pack a mix of outdoor clothing, including short and long-sleeve crews, cut and sewn shirts, eco and sustainable shorts and pants that are stretch, easy to care for, pack n go and UPF+ Protection. Zippers and Pockets are key to having enough storage and keeping your valuables safe! Whether you are on a Cruise or a Tropical destination, pack what you can mix n match. Plan for the beach and for dinner. A well-balanced wardrobe is not how much you bring but what you bring that cuts down what is not needed and you don't weigh yourself down. Your travel wardrobe should allow you enough changes to be dressed up or down without overpacking. Men, consider a soft lifestyle jacket you can wear with jeans or relaxed pants such as linen. Women, have a wrap or lightweight linen jacket you can put on with a jumper, top and bottom, or dress. Opt for lightweight fabrics that are breathable and easy to pack.
B

each and Swimwear
Remember to pack active shorts that can be worn from the gym to the beach to exploring. These fabrics are stretch, quick dry, upf+ sun protection, and breathable. There is some incredible technology that is out from Kühl. Be sure to check out the new shorts from Mountain Khakis.
If your destination involves beaches or swimming pools. Choose swimsuits, and trunks from Tori Richard, Pair your swimwear with a beach cover-up or sarong for a stylish look when strolling the shore. Pack a Marmot® PreCip® Jacket or sweater for cooler evenings or air-conditioned spaces.
A

ctivewear and Footwear
If your vacation involves outdoor activities or workouts, pack appropriate activewear. Breathable fabrics, moisture-wicking properties, and comfortable athletic shoes such as Fits Socks Light Hiker, and Mild Compression Socks help you stay active and relaxed during your adventures. Pack comfortable walking shoes, sandals, or flip-flops for casual outings and sightseeing.
Among the best shoes and sandals are from All Rounder and Samuel Hubbard.
A

ccessories
Accessories can elevate your vacation outfits while providing practical benefits. Pack a Sun Blade hat with mesh or a baseball cap to shield yourself from the sun's rays, ensuring both style and protection. Bring a beanie or a warm hat for colder climates, depending on the weather and your destination. Remember to pack belts to accessorize your outfits and scarves or shawls for layering or adding color to your look.
B

ags and Luggage
Choosing suitable bags and luggage is crucial for a smooth travel experience. Invest in a sturdy suitcase that suits your travel needs and has enough space to accommodate all your essentials. Consider a carry-on bag from Bel Air Fashions for easy access to your belongings during the journey. Pack a versatile day bag or backpack for exploring your destination and carrying essential items during day trips.
Take advantage of the opportunity to elevate your vacation style with Bel Air Fashions! From trendy swimwear to versatile clothing options, we have everything you need to make a fashion statement on your next getaway. Shop our collection now and step into your dream vacation with confidence. Contact us today!